Life Sciences Consulting and Specialized GxP Talent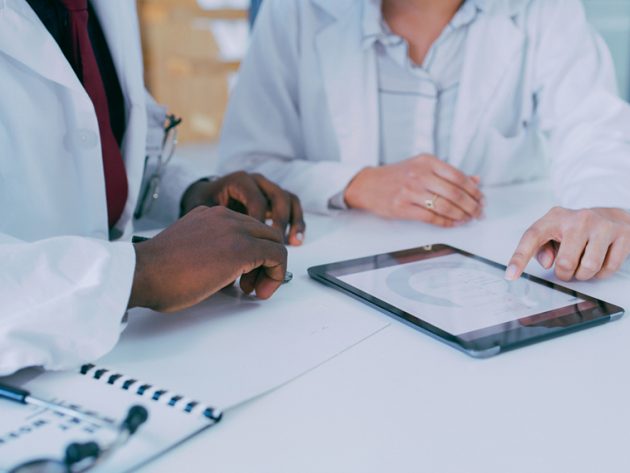 Get inspection ready with a mock audit. Gain confidence and experience a stress-free audit.
Trust the sourcing power of USDM Life Sciences to find just the right staff for your business needs.
USDM is a leading consulting firm with a 23-year streak in successful project support for global pharmaceutical, medical device, and biotechnology companies.
We source top talent in the life sciences industry to provide unmatched knowledge and expertise in GxP, including Good Laboratory Practice (GLP), Good Clinical Practice (GCP), Good Manufacturing Practice (GMP), and Good Automated Manufacturing Practice (GAMP/GAMP 5). 
USDM understands the importance of proactive measures to develop, validate, and oversee your projects, products, and services. We know that it requires a significant investment in tools, systems, and continuous updates. The responsibility of balancing scope, cost, and quality can be overwhelming if your teams don't have the knowledge or industry experience to keep things running smoothly.
The integrated GxP compliance approach used by USDM aims to achieve remarkable cost savings for your organization through innovative system development methodologies, progressive risk mitigation, and enhanced operational efficiency.
As your organization adds Software-as-a-Service (SaaS) applications to its platform and the complexity and velocity of releases intensifies, be sure you're seeing a return on investment. Outsource to USDM for SaaS validation and ongoing maintenance and let your full-time employees find greater job satisfaction by focusing on the work they really want to do.
USDM Life Sciences Consulting Business Models
We offer comprehensive GxP technology, regulatory compliance, and quality management services delivered in the business model of your choice:
Staff augmentation:

gets you the industry's

top talent for your projects

. Ideal for when you don't want to hire a full-time employee for a short-term assignment. We have the candidate pool and sourcing power to properly staff your projects.

 

Managed staffing: 

takes over the management of an existing team in your organization. A dedicated lead addresses the team's needs, issues, and concerns and relieves you of the day-to-day administrative tasks.

 

Consulting and professional services:

 supports clearly defined projects with a scope, timeline, and budget. With well-defined service level agreements (SLAs), your project will be completed on time and on budget with mutually agreed-upon deliverables.

 

Managed services:

saves money and mitigates regulatory risk by

managing your GxP compliance

. For one IT system or many, we hire and manage the team, establish processes and procedures, and deliver results while you focus on other priorities.
For example, a leading life sciences supply chain software vendor wanted to scale validation capabilities without hiring full-time employees. They engaged with USDM for on-demand staff augmentation. USDM provided a team of validation engineers, validation analysts, business analysts, and project managers to support the effort. This trusted partnership enabled 50% faster validation time and a 50% decrease in validation costs.
Specialized GxP Roles We Support
What kind of support does your organization need? We source candidates that have the knowledge, experience, and domain expertise to deliver transformative outcomes that exceed your expectations. Roles that we support include:
Quality & Regulatory Affairs
Auditors, Validation Quality Review (QA), Periodic Review, CAPA, Deviation Management, Post Market Surveillance
Data Integrity Analysts, Technical Writers, Validation (Equipment/Lab Systems), Project Management, Risk Management
Design Control, Project Managers, Research and Formulation Scientists. CAD/CAM Developers, SaMD/SiMD Developers
Technical Writers, Quality Engineers, Validation (Automation, Equipment, Cleaning, Utilities, and Facilities), Supply Chain Management
Process Engineering, Automation Engineers, IOT Specialists, Control Systems, Implementation & Validation, Building Management Systems Support
Information Technology (IT)
Project Management, Business Analysis, Validation and Testing, Technical Configuration, Software Development, Training, Cloud Compliance
The Most Trusted Consultants in Life Sciences
Why engage USDM for your life sciences consulting and specialized staffing needs? 
More than 23 years of successful staff augmentation and

consulting experience

in the life sciences industry

 

Significant time savings because we understand your business needs and know the best candidates

 

Extensive screening process with practice leads and in-house 

subject matter experts

 

Desirable training and benefits packages that strengthen our retention rates

 

Dedicated and knowledgeable life sciences recruiters
Engage with the most trusted advisors and partners in the life sciences industry.
Let's discuss your GxP project needs and requirements.
The USDM Consulting Process
Client Services Director (CSD)
Candidate Sourcing

& Screening
Consultant Onboarding & Performance Management
Engages with the client to discover project needs

 

Makes recommendations for solutions, including the number of consultants required and job descriptions for candidates

 

Works with our recruiting team to provide qualified consultants for client review 
Sources candidates through our extensive network and referral program

 

Involves SMEs and the CSD to screen candidates 

 

Emphasizes quality over quantity of candidates

 

Ensures an efficient process using a workflow-driven CRM system 

 

Maintains a 53% submit-to-interview rate
Assists client with logistics to prepare for consultant onboarding and performance monitoring

 

Handles orientation and training logistics to ensure smooth engagement and speedy ramp-up to hit the ground running
Consultant integration period

 

1-week right-fit guarantee
Get in touch with our team to accelerate your digital transformation today.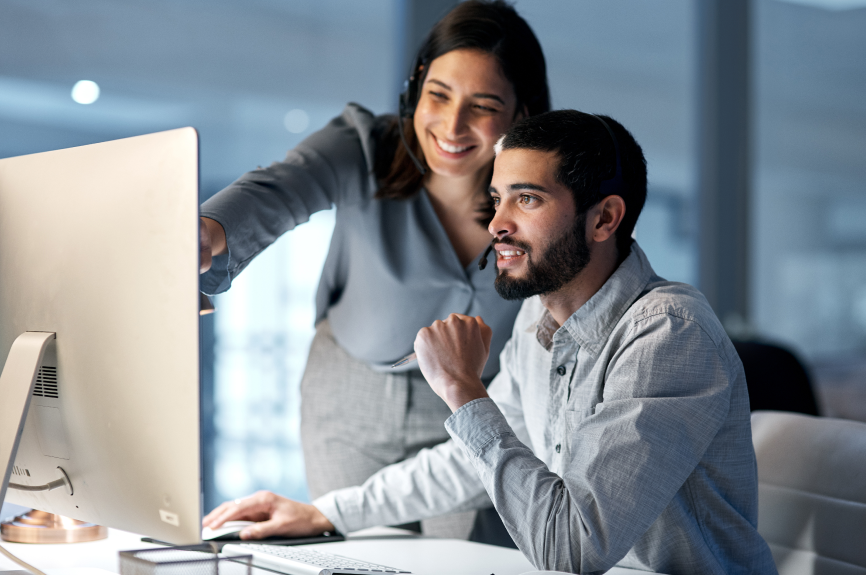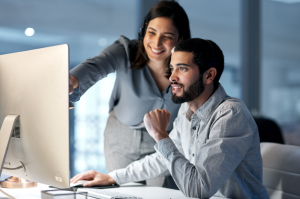 Leadership
John Petrakis
Vice President of Cloud Assurance
Leadership
Erin Christy
Vice President of Emerging and Clinical Solutions
Leadership
Diane Gleinser
VP of Life Science Services and Solutions
Leadership
Vega Finucan
Co-Founder and Managing Partner
Talent
Donald Zinn
Director of Emerging Compliance