Quality in the Life Sciences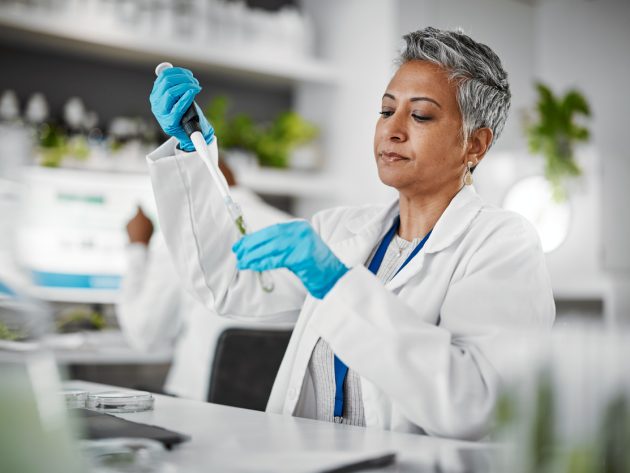 Early-stage life sciences organizations face many challenges, but planning and implementing IT doesn't have to be one of them. Watch our On-Demand webinar "Compliant IT Strategies"
Reinforce your quality assurance and quality control processes with digital quality and integrated GxP compliance.
The U.S. Food and Drug Administration (FDA) and other global regulatory authorities require companies to have a compliant Quality Management System (QMS). A well-designed QMS provides the framework for implementing quality by design—which regulators seek—and supports continuous process improvements.
To help shift the focus from mere compliance to superior quality, the FDA's Computer Software Assurance (CSA) methodology encourages the use of automation and new technologies. USDM Life Sciences uses these techniques, pairs it with our exceptional domain expertise, and delivers a true risk-based approach for process and product quality.
Integrated GxP compliance is a managed service from USDM that underpins quality standards in the industry. It embraces cutting-edge technologies to help future-proof your quality processes and incorporates digital quality to reinforce quality standards in your organization. This approach incorporates new ways of working for:
Quality by design.

Whether your organization is in the biotech, pharma, or medical device space, quality by design helps you create products that meet customer needs for safety and efficacy while mitigating risk. USDM employs advanced technologies to automate quality control, handle repetitive and error-prone tasks, and ensure consistency in your life-saving work.

 

Vendor partnerships.

Progressive solutions enable your organization to optimize technologies and extract more value from its systems. USDM partners with best-in-class technology vendors in the life sciences industry to enable efficient and effective digital transformation. Among these strategic partnerships are

Cloud Assurance Certified

vendors that are trusted to meet GxP quality and compliance demands and give you a competitive edge.

 

Risk management.

Automated workflows and testing are two valuable contributors to risk mitigation in your business. The USDM Integrated GxP Compliance approach amplifies digital quality in your systems and data to minimize compliance-related risks and fuels continuous improvement throughout your organization. 

 

Quality documentation.

Good Manufacturing Practice (

GMP

) requires comprehensive documentation for things like manufacturing processes, quality control tests, and maintenance logs.

ProcessX

, a proprietary software solution from USDM, automates manual processes and workflows to help you address critical GMP areas of your business. Let us help you deliver up to 5x speed and efficiency.

 

Simplified compliance.

The core of your work in the life sciences industry is about improving and extending life. So often, advancements are delayed because of myriad and complex quality requirements. Create forward-thinking processes and efficiencies that defend against these complexities.

USDM Cloud Assurance

delivers end-to-end GxP compliance that enables a continuously compliant tech stack so you can focus on life-saving work.

 
Cloud Readiness and Digital Transformation
Quality assurance (QA) is a validation process that evaluates a product or process according to applicable standards, procedures, and expected results. The goal of QA is to deliver products and services that meet quality standards and ensure product safety and efficacy for the customer.
To help your QA team resolve deviations and maintain quality throughout the manufacturing lifecycle, USDM establishes quality management processes that empower your employees to achieve greater efficiency and effectiveness.
How do we do that? By measuring your organization's level of cloud readiness and maturity.
Whether you're replacing legacy systems or preparing for future-state technology from scratch, you need vendors that support GxP requirements and workflows. But which one is right for your company?
Applying more than 23 years of experience in transformative outcomes, USDM finds new ways of working that result in greater efficiency—and innovation. 
An Enlightened Approach to Quality
Our teams consist of experts who are the best in their field. They analyze industry-specific solutions and find better and better ways to deliver unprecedented outcomes for your organization. Here are just a few ways that USDM collaborates with our value-driven partners, creates strategic IT and implementation roadmaps, and transforms the way you work to achieve greater success in less time.
ZenQMS, a Cloud Assurance Certified technology vendor, streamlines processes that are critical to quality processes. Customers are able to maintain a state of control in training and document management, deviations and corrective and preventive actions (CAPAs), change controls, and audits. Learn more about the ZenQMS and USDM partnership.
Startup and emerging life sciences companies don't always have a QMS in place for commercialization activities. USDM helped an emerging biotechnology and pharmaceutical company identify gaps and develop an implementation roadmap for their QMS. In less than six months, the company met its pre-approval inspection deadline.
There's a lot involved in getting existing devices recertified for European Union Medical Device Regulation (MDR) requirements: re-certification of notified bodies, new submission requirements and post-market surveillance safety analysis, and changes to technical files and dossiers. And that's just to name a few. USDM helped a large medical device manufacturer upgrade their QMS to meet MDR requirements and made a plan for recall items in less than eight months.
Let's Talk!
Let USDM be your partner in achieving excellence in quality assurance operations, compliance, and innovation. Connect with us today for a complimentary consultation. 
Frequently Asked Questions
Get in touch with our team to accelerate your digital transformation today.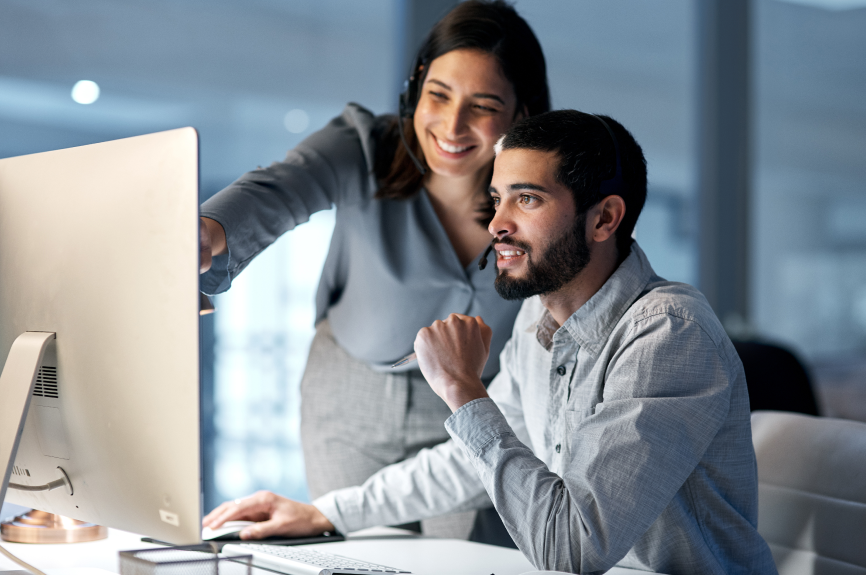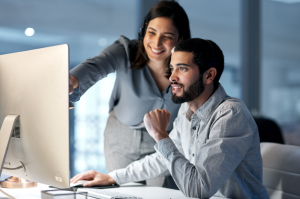 Leadership
John Petrakis
Vice President of Cloud Assurance
Leadership
Erin Christy
Vice President of Emerging and Clinical Solutions
Leadership
Diane Gleinser
VP of Life Science Services and Solutions
Leadership
Vega Finucan
Co-Founder and Managing Partner
Talent
Donald Zinn
Director of Emerging Compliance