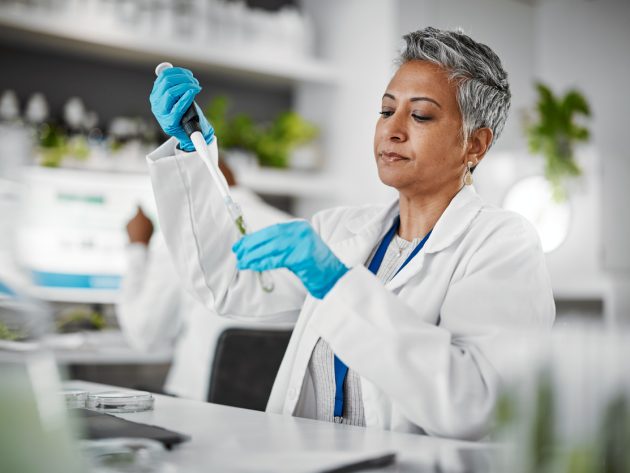 Early-stage life sciences organizations face many challenges, but planning and implementing IT doesn't have to be one of them. Watch our On-Demand webinar "Compliant IT Strategies"
Engage with a comprehensive future-state managed service approach that meets the quality, safety, and compliance requirements of your organization's pharmaceutical or biotechnology labs.
Put your laboratory operations at the forefront of scientific advancement. USDM Life Sciences has teams of specialized professionals that support the highest standards of data integrity, compliance, and scientific excellence. Partner with us to experience a white-glove approach to Good Laboratory Practice (GLP) with our integrated GxP compliance framework. 
From molecule to market, we encourage new ways of working through advanced technologies, automation, and digital quality. 
Get Comprehensive Solutions for Lab Software Validation
Capitalize on technological advancements in the rapidly evolving scientific landscape. USDM will prepare you for compliant, cutting-edge laboratory software systems that enable greater efficiency in your processes. We deliver solutions that take you from initial assessment to final documentation and ensure your data's integrity, accuracy, and security.
Leverage Our Laboratory System Expertise
USDM has extensive experience with the lab systems in your tech stack, including:
Chromatography Data System (CDS)

 

Clinical Data Management System (CDMS)

 

Electronic Batch Records System (EBRS)

 

Electronic Data Capture (EDC)

 

Electronic Document Management System (EDMS)

 

Electronic Laboratory Notebooks (ELN)

 

Enterprise Resource Planning (ERP)

 

Environmental Monitoring (EM)

 

Equipment Calibration Tracking 

 

High-Performance Liquid Chromatography (HPLC)

 

Laboratory Information Management System (LIMS)

 

Learning Management System (LMS) for Training Records 

 

Manufacturing Execution System (MES)

 

Supervisory Control and Data Acquisition (SCADA) 

 
Achieve the Highest Standards in Equipment Validation
Precise and reliable equipment is the backbone of a successful life sciences laboratory. To ensure that your instruments and machinery meet the highest standards of accuracy and consistency, USDM's equipment validation experts perform thorough validation, calibration, and qualification. 
USDM equipment validation experts are qualified in:
Automated pipettes (Tecan Life Sciences)

 

Bioanalyzer (Agilent)

 

MultiProbe (Hamilton)

 

Flow cytometers (Agilent, PerkinElmer)

 

Gas chromatography (Shimadzu, SRI Instruments)

 

HPLCs (Agilent, IONSCAN, Shimadzu, Waters)

 

Mass spectrometers (Sciex, Shimadzu, Thermo Fisher)

 

Particle counters (Beckman-Coulter)

 

Plate readers (BMG Labtech, Agilent BioTek, Molecular Devices)

 

Spectrometers (Agilent, PerkinElmer)

 

Threshold System (Molecular Devices)

 

Ultra-HPLCs (Agilent, Waters)
Choose USDM as Your GLP Managed Services Provider
GLP is the foundation of credibility in the pharmaceutical industry and biotechnology sector. USDM's integrated GxP compliance approach propels your company toward unprecedented optimization and transformation. Whether it's documentation, protocol development, training, or audits, we offer a holistic approach to ensure that your laboratory adheres to the strictest quality and compliance standards. 
For more than 23 years, USDM has delivered solutions for success. Our expertise in the life sciences industry is why companies trust us to achieve great efficiency and cost savings with innovative laboratory practices.
Expertise:

We have deep industry knowledge and a track record of successful collaboration with leading life sciences organizations.

 

Compliance:

Regulatory compliance is non-negotiable. Our services help you navigate the complex landscape of industry regulations and guidelines.

 

Customization:

We understand that every laboratory is unique. Our services are tailored to your need for transformational outcomes.

 

Efficiency:

Streamlined laboratory operations save you time and resources. We work to optimize your processes, enhance productivity, and reduce costs.

 

Innovation:

We explore technological advancements that enable you to implement the latest tools and methodologies and remain competitive.
Let innovation be your inspiration. USDM is a trusted partner for achieving excellence in laboratory operations, compliance, and strategic initiatives. Connect with us today for a consultation.
Let's Talk!
Let USDM be your partner in achieving excellence in laboratory operations, compliance, and innovation. Connect with us today for a complimentary consultation. 
Frequently Asked Questions
The principles of GLP are rules and criteria for a quality system concerned with the organizational process and the conditions under which non-clinical health and environmental safety studies are planned, performed, monitored, recorded, reported, and archived.
Regulatory compliance keeps your organization in line with legal and ethical considerations, quality assurance, and patient safety. Adhering to regulatory requirements mitigates the risk of non-compliance and deflects potential penalties.
Validation is evidence that the lab software does what it's intended to do. The U.S. Food and Drug Administration (FDA) defines software validation as "confirmation by examination and provision of objective evidence that software specifications conform to user needs and intended uses, and that the particular requirements implemented through software can be consistently fulfilled." It's important because software systems must be thoroughly documented and it must be defendable in case of an audit.
For a process to proceed correctly, equipment must be high quality, properly installed, regularly maintained, and properly operated. Therefore, equipment must be validated to ensure that it will function reliably under all conditions that may occur during production.
Get in touch with our team to accelerate your digital transformation today.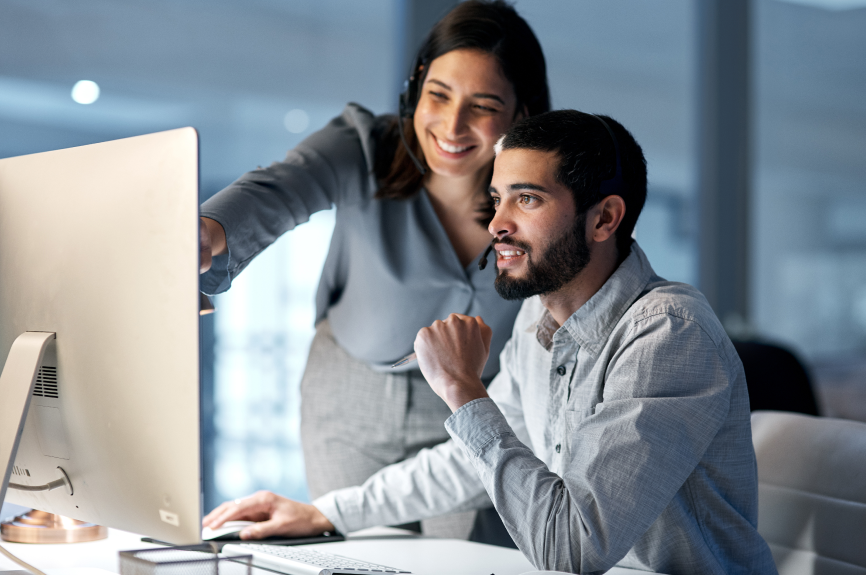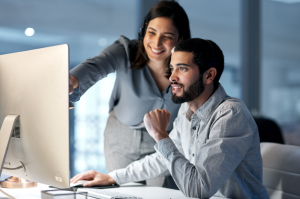 Leadership
John Petrakis
Vice President of Cloud Assurance
Leadership
Erin Christy
Vice President of Emerging and Clinical Solutions
Leadership
Diane Gleinser
VP of Life Science Services and Solutions
Leadership
Vega Finucan
Co-Founder and Managing Partner
Talent
Donald Zinn
Director of Emerging Compliance