Customized Biotechnology and Biologics Solutions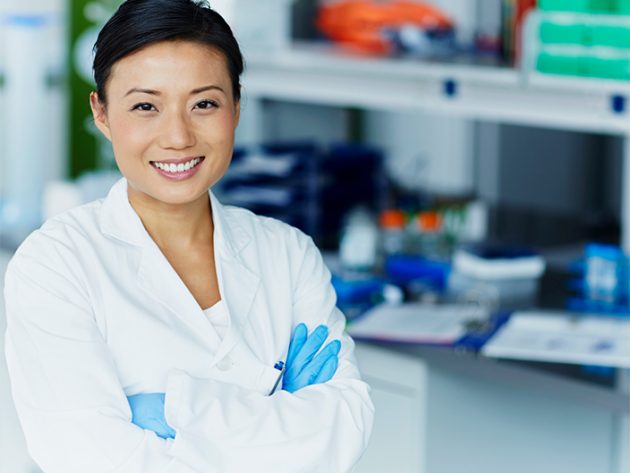 Biopharma Company Saves $500k Annually by Qualifying Salesforce for Rapid GxP Application Development.
Explore your options to harmonize regulated processes and technology and maximize operational efficiency in your organization.
USDM Life Sciences understands the challenges facing smaller pre-commercial and larger established life sciences companies. We have more than 23 years of experience evaluating and optimizing processes and platforms to simplify regulatory compliance.
Examples of our Offerings
Audit-as-a-Service. Antiquated and cumbersome audit and inspection programs need revamping. You owe it to your overwhelmed audit team—and the livelihood of your business. A global biotech company turned to USDM to assess its vendors and audit reports. Our team established an audit tracking system and decreased the biotech's auditing time by 80%.
Enterprise-wide GxP applications. Emerging companies typically don't have the resources to quickly deploy cloud technologies and ensure regulatory compliance. An emerging biotech company needed accelerated validation of its GxP applications. USDM delivered end-to-end compliance for four applications and the customer was audit ready in 12 weeks.
GxP process efficiency. By extending the use of an existing IT platform for GxP use cases, companies are able to retire legacy systems and improve efficiency. Learn why a large biotech company trusted USDM to qualify its current platform to support GxP processes. They saw a 50% decrease in validation time and cost and achieved compliance with 21 CFR Part 11 and 203.
One platform for a single source of truth. The demands of an expanding user base and datasets often result in operational inefficiencies, excessive maintenance costs, and compromised security. Learn how a growing global biotech company and USDM implemented a GxP and General Data Protection Regulation (GDPR)-compliant data warehouse platform that helped the company centralize and standardize its data.
Validation testing to maintain compliance. The DocuSign Part 11 Module for life sciences helps organizations adopt digital approvals, agreements, and processes for 21 CFR Part 11 regulated use cases. USDM helped a medium-sized biotechnology company remediate their testing backlog and expand DocuSign use in the organization for greater ROI.
Devices Regulated by the CBER
The Center for Biologics Evaluation and Research (CBER) regulates medical devices related to licensed blood and cellular products. Special controls are required for class II devices to provide reasonable assurance of safety and effectiveness.
As required by various global regulations, USDM helps companies market class I, II, and III devices that need:  
Premarket approval (PMA) for devices regulated by the CBER

 

510(k) submissions when a PMA is not required

 

Guidance regarding 21 CFR Part 814, Premarket Approval of Medical Devices
Learn how USDM provided the expertise and necessary tools to help ARC-One Solutions submit their 510(k) and receive clearance weeks ahead of schedule.
Comprehensive Cloud Technology Solutions
Conducting research and improving patients' lives with medicines barely scratches the surface of a biotech company's responsibilities. In many cases, biotechs work with contract research organizations (CROs) to supplement their manpower and test drugs, and this is happening on a global scale.
Cloud-based technology for document creation, sharing, and management is imperative for your business. Software-as-a-Service (SaaS), Platform-as-a-Service (PaaS), and Infrastructure-as-a-Service (IaaS) are solutions that will ensure validation and continuous compliance for biotech companies large and small.
USDM focuses solely on the life sciences industry to help customers: 
Establish a Quality Management System (QMS) to mitigate risks and maintain compliance.

 

Accelerate their

cloud journey

whether they are getting started, getting better, and getting ahead.

 

Use an integrated GxP compliance managed service solution to establish the right teams for projects.

 

Conduct an 

IS Health Check

  to establish an IT roadmap to harmonize processes and achieve operational efficiency.
Integrated GxP Compliance
Integrated GxP compliance is a catalyst for innovation and continuous improvement. It's a managed service approach that helps your organization achieve cost savings using innovative system development methodologies, progressive risk mitigation, and enhanced operational efficiency.
USDM's Integrated GxP Compliance managed service unites Cloud Assurance for efficient and effective management of GxP systems; ProcessX for automated, extendable, and compliant GxP processes; and the Cloud Assurance Digital Experience web application to help you achieve measurable results and continuous improvement.
Accelerate biotechnology therapies and biologics from molecule to market. Navigate the complex global regulatory landscape with a harmonized approach to compliance and technology.
We have a solution for your needs. Contact us to get started.
Let's Talk!
Get ready to accelerate your biotech! Let USDM be your partner in achieving excellence in biotech operations, compliance, and innovation. Connect with us today for a complimentary consultation. 
Frequently Asked Questions
Controlling costs, implementing scalable technology solutions, and achieving regulatory compliance are common challenges for startups. Getting drugs and devices to patients and customers requires strategic planning.
Understanding validation requirements and responsibilities is the first step toward continuous compliance. Leveraging vendor activities like development, testing, documentation, release management, and support also support your efforts.
Get in touch with our team to accelerate your digital transformation.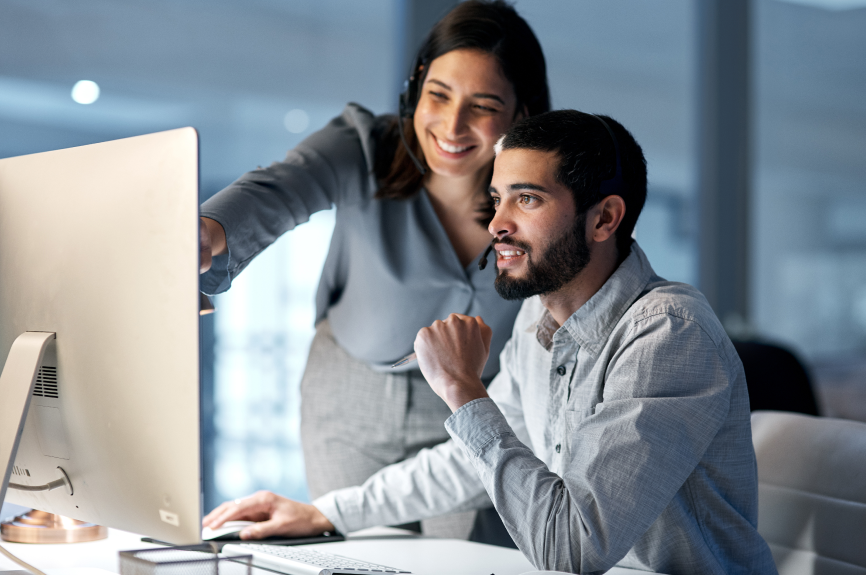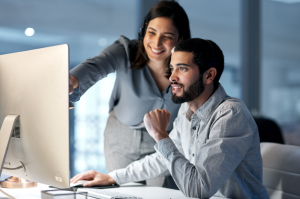 Leadership
Erin Christy
Vice President of Emerging Life Sciences & Clinical Solutions
Talent
Roger Davy
Vice President, Consulting
Talent
Hovsep Kirikian
VP of Strategy & Operations
Talent
David Blewitt
Vice President of Cloud Compliance
Talent
Hussam Kazi
Head of Delivery and the Project Management Office