Quality Management Processes for Life Sciences Organizations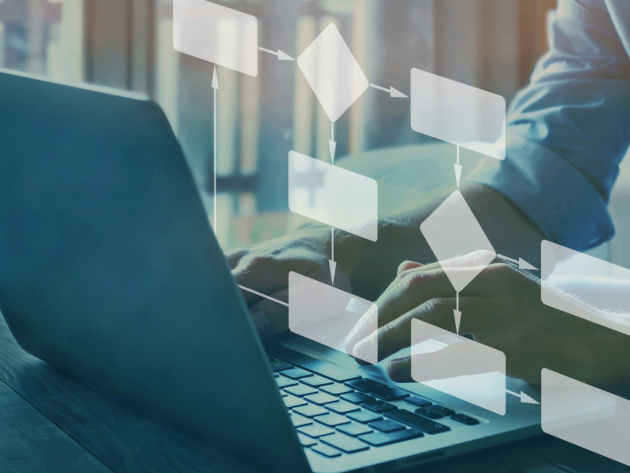 Quality Management Systems for Emerging Life Sciences Organizations
Establish and maintain Quality Management processes to ensure that your product meets customer needs.
The U.S. Food and Drug Administration (FDA) and other global regulatory authorities enforce practices that require companies to integrate compliant Quality Management System (QMS) and risk management approaches into their operational processes. The goal is to encourage industry participants to integrate quality by design into their products to make them safer for the patient.
When combined with manufacturing processes and product knowledge, a well-designed Quality Management System provides the capabilities to support increased safety and continuous process improvements. A QMS provides the necessary framework for implementing quality-by-design practices that regulators seek. Furthermore, a QMS enables regulators to peer into an organization's internal workings and assess its overall compliance with GxP requirements.
With decades of industry experience, USDM's Quality Management System experts will guide you through the design, configuration, implementation, and validation of a complete QMS integrated with your enterprise applications.
What is a Quality Management Process?
Quality Management Processes are procedures designed to ensure that a product or service is suitable for its intended purpose. Quality Management is required to ensure that a product predictably satisfies the customer's need while also meeting or exceeding regulatory standards of local and international regulatory agencies.
USDM's team of experts will help you improve these processes, making meeting your regulatory requirements and satisfying your customers more straightforward and empowering your employees to work more effectively and efficiently. We start by identifying and measuring your state of compliance with FDA regulations across all areas of operation within your plant or facility.
QMS Software Solutions for Regulatory Compliance
Depending on your company's maturity, you may have well-established standard operating procedures (SOPs) and quality management policies, as well as many technologies in play supporting your QMS framework. Or you may be a pre-commercial company developing your SOPs and deciding what technology solution to deploy next.
Whether you are replacing a current technology or starting from scratch, many vendors support GxP requirements and workflows, but which one is right for your company?
USDM helps regulated life sciences companies make the best choices when selecting and integrating technology for GxP processes and applications across your enterprise. We excel at reducing implementation and validation time while optimizing your IT footprint and streamlining your QMS.
While we take a technology-agnostic approach to meet your business requirements, we also know which vendors deliver the best solutions to minimize your compliance burdens and have a proven software development lifecycle (SDLC), validation documentation, and annual vendor audits to provide the defensible documentation you require.
Scalable Quality Management System Solutions
We offer a range of delivery models to support your QMS needs. From managed services to strategic consulting to staff augmentation—we can craft the right model to meet your needs. USDM can provide one validation engineer, an experienced team, or expert management to facilitate a specific project. Regardless of your need, we have the right talent pool and GxP expertise to exceed your expectations and deliver your project on time and within your budget.
Quality Management Systems Consulting Services for Pre-Commercial, Startups
USDM's GxP QMS Framework is a top-down solution designed to reinforce your quality goals by implementing a governance structure supporting pre-commercial companies' operational and procedural practices. This helps organizations align their overall quality mission with quality objectives, roles, and responsibilities. The QMS framework provides clear operational boundaries from a regulatory and quality perspective and complies with FDA cGMP regulations and other global regulatory authorities, including:
The European Medicines Agency
Health Canada
Japan's Pharmaceuticals and Medical Devices Agency
The United Kingdom's Medicines and Healthcare Products Regulatory Agency
The QMS framework aligns with industry best practices and standards such as:
The International Organization for Standards (ISO)
International Council for Harmonization (ICH)
International Society for Pharmaceutical Engineering (ISPE)
Parenteral Drug Association (PDA)
The Pharmaceutical Inspection Co-Operation Scheme (PIC/S)
USDM's QMS framework can complement or fill gaps within your existing QMS program or be created from scratch. Read our white paper,
Quality Management Systems for Emerging Life Sciences Organizations
, for an in-depth view of how pharmaceutical quality systems, when properly implemented, can help support an organization's global strategic quality objectives.
Quality Management Systems Consulting Services for Pre-Commercial, Startups
USDM's highly qualified auditors employ the FDA's Quality Systems Inspection Technique auditing approach to identify gaps in your system, process, and documentation.
Assessments take a more holistic approach to include recommendations for remediating findings and prioritizing based on your unique circumstances, business priorities, resources, technical know-how, and regulatory knowledge.
Types of Audits We Support
Supplier Audits (CMO, CRO, API, Supply Chain, Distributor)
Mock Audits
GxP Audits (GCP, GLP, GMP)
IT Audits
Pre-Approval Inspection Audits (PAI)
Audit Readiness
Audit-as-a-Service
Drug Accountability Audits
Device Quality Audits
Internal Audits
Audit-as-a-Service and Audit Assurance Subscription
USDM provides general audit support services as well as retainer-based customer programs like Audit-as-a-Service and subscription-based like our Audit Assurance program for all our technology partners.
USDM can streamline your auditing processes with a seasoned team of auditors to reduce the duration of individual audits, standardize processes, and develop SLAs and reporting to ensure success. Support includes the following services:
All auditing logistics
Assess vendors and previous vendor audits
Assess core products manufactured from raw materials to final distribution
Establish a tracking system to track each audit from identification through execution and final closure
Where USDM provides auditing services and documentation, we will also offer a type of insurance for your regulatory audits.
Support services include:
Pre-audit assessments of selected customer documentation and processes
Mock audit before an anticipated audit to help ensure that the customers audit suppor team has the necessary experience and preparation
Provision of USDM documentation when requested by an auditor
Explaining our processes and procedures that cover those services and documentation
"War Room" support during the audit
Remediation Support for Life Sciences Organizations
Each remediation effort is unique. We can help identify if there is a problem or address and existing assessment that needs immediate attention.
GxP Training and Education
Customized training is programmed to educate internal teams or external partners and stay current iwth the rapidly changing regulatory landscape.
Types of Courses Offered:
Risk Management
Design Control
Design Review
QMS
SOP
Regulatory Readiness
And many more!
Our Deliverables include Onsite or flexible remote courses. We price based on number of classes, attendees, and sessions. Courses and sessions can be customized as needed, with multi-day sessions covering all topics available. We offer hands-on workshops and tests to measure training effectiveness. We customize our training material to your processes and procedures where applicable.
We offer optional course training videos and optional individual signed certificates of completion.
Let's discuss your quality management processes.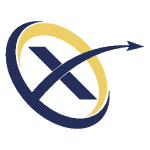 ProcessX is an intelligent, validated, GxP process automation platform that simplifies regulated workflows and processes to drive greater efficiency across your organization.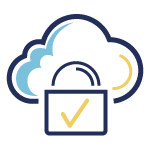 Computer Software Assurance
USDM can assess your CSV process and recommend CSA changes based on your quality of documentation, testing, SOPs/WIs, use of automation, performance on audits, and more.

USDM's managed services for life sciences are bundled into subscription models or offered at fixed fees to control your IT spending while maintaining compliance.
Resources that might interest you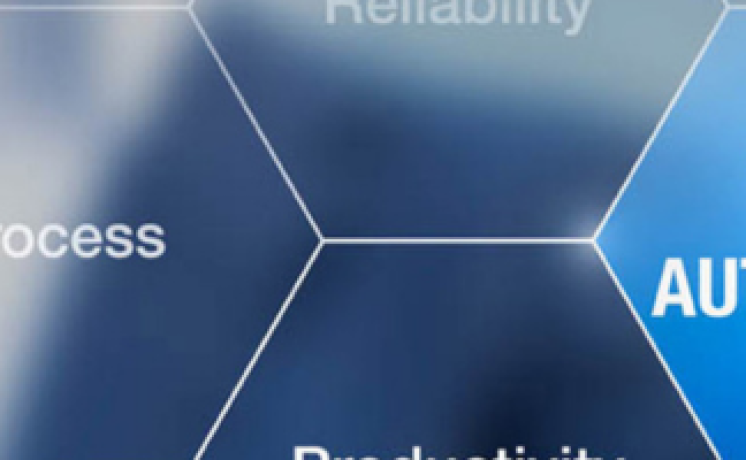 On-demand webinar topic: Simplifying regulated, GxP business processes in ServiceNow.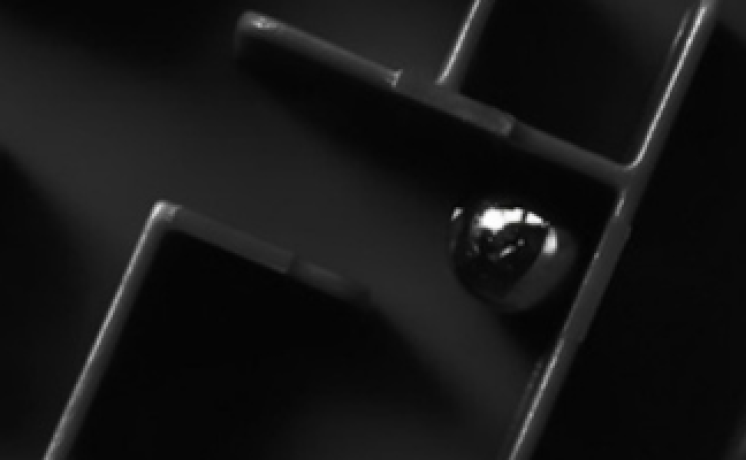 On-demand webinar topic: Your IT Roadmap – Guidance for Early-Stage Life Sciences Startups.
Leadership
Diane Gleinser
VP of Life Science Services and Solutions
Talent
Brian McCole
Vice President of Quality Initiatives
Talent
Mike Canale
Vice President of Regulatory Compliance
Talent
Bob Lucchesi
VP of Global Regulatory Compliance, QA and Auditing
Talent
Stepheni Norton
Director of Product Management, Digital and Cloud Solutions
Talent
Mohamed Mestari
Engagement Leader