Google Cloud GxP Compliance
Achieve continuous GxP compliance with your regulated workloads on Google Cloud
The Google Cloud has the technology to bring your ideas to life. Whether your business is early in its journey or well on its way to digitalizing your IT systems and developing your own applications, Google Cloud has the compute engines, storage capacity,
artificial intelligence (AI) and machine learning
, and database solutions to help you with your next breakthrough idea. USDM has an
Agile Compliance
framework that fits right into your
DevOps
processes to capture quality artifacts as they are created and cover end-to-end continuous compliance of your technology. With
USDM's Cloud AssuranceTM
solution, you can transform your regulated operations from a bottleneck to innovation by beginning with compliance and automating Software Quality Assurance (SQA) into your IaaS, PaaS, SaaS—and anything your DevOps can imagine.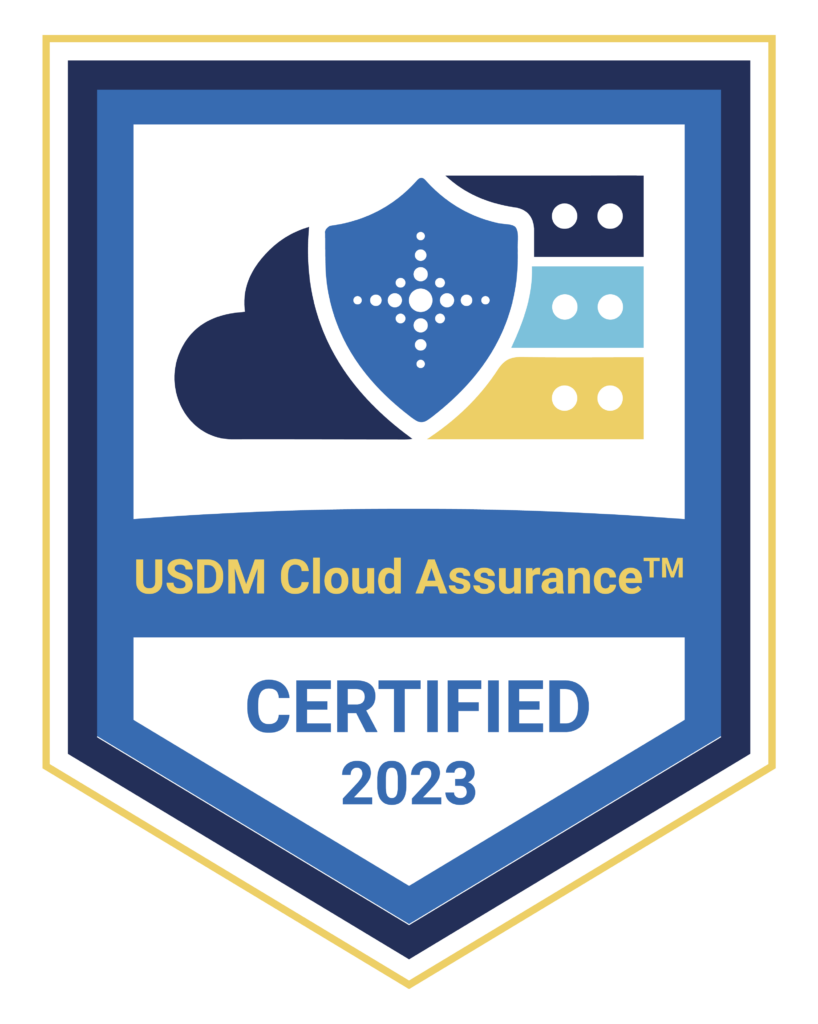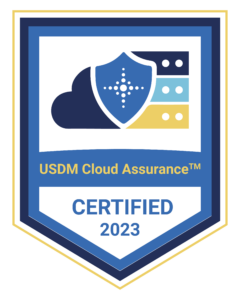 As a Cloud Assurance Certified technology choice, life sciences companies can trust that Google Cloud prioritizes compliance and is the best choice to comply with global regulatory requirements.
USDM performed an independent, qualified third-party audit of Google Cloud services that included the design, development, testing, qualification, and maintenance methodologies of Google Cloud Infrastructure. USDM's vendor audit addressed these leverageable items, including (but not limited to) the vendor's quality system framework, software development methodology, and software qualification processes and artifacts. The audit also dove deeper into the vendor's configuration management, documentation, records management, security, training, and education. It provides an overview of the quality management system (QMS) with respect to system development, system configuration, implementation, and ongoing support.
The audit results are compiled into a comprehensive Google Vendor Assurance Report that summarizes the audit, cites all source material reviewed during the audit activities, and links to all publicly available content. 
You can also leverage USDM's comprehensive annual vendor audit to confirm the Software Development Life Cycle (SDLC) and ensure your cloud infrastructure is secure, available, continuously monitored, maintained, and supported. From your infrastructure to data centers to the platform services and business applications that power your enterprise, Google Cloud and USDM ensure your operation remains secure and continuously compliant with FDA and global regulations.
Download a copy of the Google Cloud Vendor Assurance Report
USDM's GxP Landing Zone for Google Cloud
Boldly reimagine your GxP business requirements by harmonizing your Google Cloud stack for regulated and non-regulated use. USDM has created a GxP landing zone, purpose-built for the life sciences and designed to 21 CFR Part 11, Annex 11, and relevant GxP requirements providing a pre-configured environment – provisioned through code – to host GxP workloads in the cloud. 
Google Cloud has unmatched data processing power to bring your life-saving therapies and drugs to market faster. USDM has the strategy and execution know-how to keep you in continuous compliance and relieve your validation burdens.
Download our datasheet to learn more.
Watch this video to learn how USDM delivers a GxP Landing Zone for Google Cloud in 8-9 weeks.
Cloud Compliance and Digital Transformation - The USDM Advantage
By leveraging USDM's decades of life sciences expertise and accelerated cloud services, migrating to cloud environments like Google Cloud can happen quickly. With USDM's Cloud Assurance program, we can customize solutions that work for your business' cloud technology needs, so you can rapidly deploy and maintain a GxP compliant framework at all levels of your business.
Continuous Cloud Compliance
Reduce compliance risk by leveraging USDM domain experience
Achieve continuous compliance with USDM's framework and accelerators for Google Cloud
Expand internal compliance knowledge through increasingly complex projects
Accelerated Cloud Journey
Benefit from a structured journey map and assessment to identify strategic business initiatives made possible by Google Cloud
Fast-track your innovation with a pre-packaged solution built on life sciences best practices
Use a flexible cloud adoption model to migrate regulated workloads to Google Cloud-based on business priority
Scale as your people and your business as the need evolves
Realized Business Value
Speed up deployment and adoption of Google Cloud
Cost-effective, bundled solution to minimize barriers to compliance and innovation
Build value-creating activities, decrease value-consuming activities
Google Cloud Platform Advantages
Google Cloud Platform makes your technology and data accessible and easily deployed across your enterprise with public cloud accessibility that delivers services (hardware and software) on a pay-as-you-go basis.
Virtual Infrastructure
Prevent unauthorized access from external threats
State-of-the-art physical security at data centers
Cryptographic signatures ensure no unauthorized changes
 Platform Services
Compute with ease and make modules that process data the way you need it.
Storage – With various file storage options and speeds, Google Cloud Platform is ready to maintain your files in the cloud.
Databases – With Cloud SQL, Cloud Spanner, BigQuery, and more – there are database options that fit your budget and needs.
AI and machine learning – quickly scale up or scale down modeling and learning as your needs change. GCP has a variety of machine learning options that integrate with other services.
 Data Centers
24 regions
73 zones
144 Network Edge locations
Available in 200+ countries and territories
Google Cloud and USDM Life Sciences enable your regulated business to transform GxP workflows in the cloud and maintain continuous compliance. 
Hear Shweta Manir, Director of Healthcare & Life Sciences Solutions at Google Cloud discuss the value of USDM's partnership in enabling Google Cloud's healthcare and life sciences customers to streamline their GxP validation review of the Google Cloud platform.
Continue here to watch the full-length on-demand webinar.