USDM Cloud Assurance: End-to-End GxP Compliance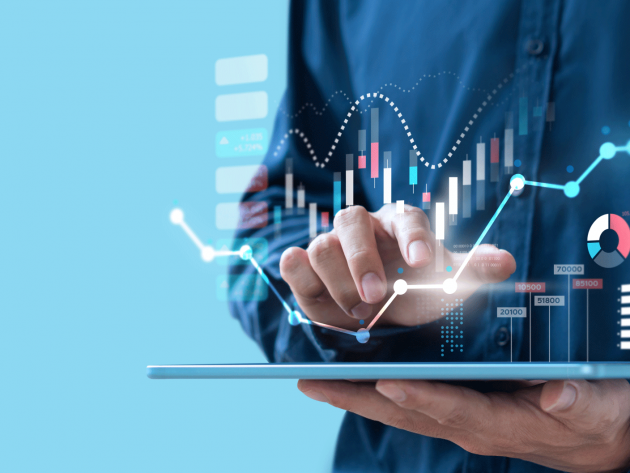 Biopharma Company Saves $500k by Qualifying Salesforce
Simplify GxP compliance and accelerate innovation with a continuously compliant tech stack.
USDM Cloud AssuranceTM is a managed service subscription delivering end-to-end GxP compliance. It includes rapid implementation and GxP validation and maintenance for a continuously compliant tech stack. Cloud Assurance is the compliant digital platform for GxP cloud-based technologies of any size or complexity. Whether you have a single cloud application needing continuous GxP validation or a multi-cloud system portfolio, Cloud Assurance will scale to meet your needs. This harmonized compliance framework ultimately helps to decrease your time and cost to maintain GxP compliance.
More than 300 life sciences companies subscribe to the USDM Cloud Assurance platform; therefore, you can have confidence in best practices that are based on more than 20 years of life sciences GxP compliance experience.
USDM and Cloud Assurance Benefits
Best practices, accelerators, and automation to simplify your deployment and adoption. Significantly decrease your implementation time and GxP validation and maintenance effort.
Expertise in accelerating speed and scalability, improving configurations and workflows, and optimizing use cases. You may also see better business outcomes and increase the ROI of your technology investments with expert program management and organizational change management and training.
Automation and engagement drive digital transformation while supporting product quality and patient safety. Download the datasheet to learn how the benefits of Cloud Assurance increase with your company's cloud compliance maturity. 
Download Our Whitepaper: Automate Validation Across Your Tech Stack
USDM spells out how Cloud Assurance harmonizes your GxP IT systems and delivers continuous compliance.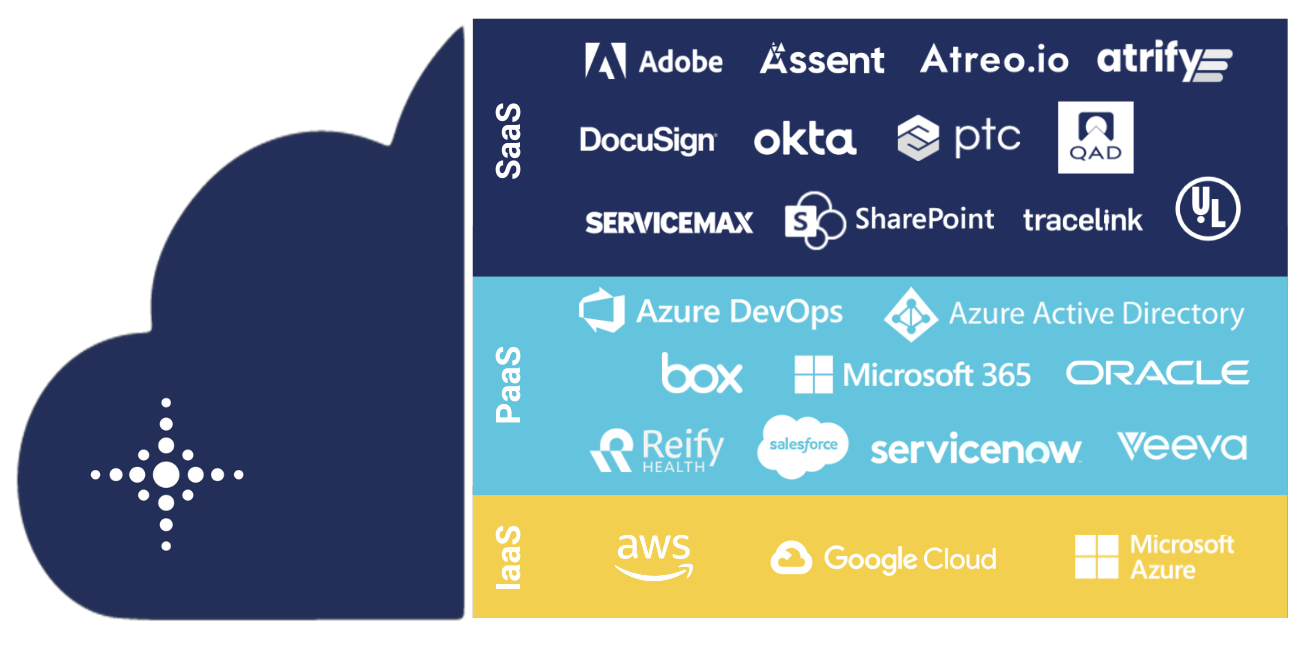 Computer Software Assurance
The U.S. Food and Drug Administration (FDA) issued the Computer Software Assurance for Production and Quality System Software draft guidance in September 2022. USDM has been implementing the risk-based CSA methodology and training customers on it for several years.
Cloud Assurance can be delivered for Computer System Validation (CSV) or CSA, depending on your company's GxP validation preference. CSA is intended to enable modern cloud technologies—including automation—and to make validation testing possible in a live production environment. 
Watch this video about USDM's approach >>>
Cloud Assurance for GxP Applications / Software-as-a-Service (SaaS)
Delivered for CSV or CSA, our SaaS onboarding and initial GxP validation include a defensible annual vendor audit for the FDA, a 21 CFR Part 11 and EU Annex 11 Assessment,  a Validation Plan, URS/FSR, IQ/OQ/PQ Protocol and Test Scripts, a Traceability Matrix, and a Validation Summary Report.
Ongoing maintenance includes vendor release management, impact assessments, updated validation documents, core release testing, analysis, and reporting for all cloud updates and patches.
USDM's partnership network and technology solutions are designed to support your data-driven organization. We have solutions for eSignature, clinical trial management, content and document management, QMS, LMS, RIMS, supply chain, and many more, to establish the foundation for your IT compliance.
Cloud Assurance for Platform Services / Platform-as-a-Service (PaaS)
Companies like ServiceNow, Salesforce, Oracle, and Box trust USDM to ensure their technology is adopted effectively, powerfully, and in compliance. Delivered for CSA, our PaaS onboarding and initial GxP validation includes a defensible annual vendor audit and a USDM Compliance Matrix technical regulatory assessment for FDA Part 11 and EU Annex 11, combined FSR/FRA, test protocols and test scripts, and a summary report with a traceability matrix.
Ongoing maintenance includes vendor release management, release impact analysis and reporting, and updated test scripts for items impacting compliance with optional testing.
Cloud Assurance for Cloud Environment / Infrastructure-as-a-Service (IaaS)
Getting your infrastructure to the cloud enables faster delivery, lower costs, and greater efficiency. Where you begin depends on where you are in your cloud journey and you need to think holistically about your tech stack. We use a flexible cloud adoption model to migrate regulated workloads to Google Cloud Platform (GCP), Microsoft Azure, or Amazon Web Services (AWS) based your IT and quality objectives. 
Private Cloud use in Life Sciences
A private cloud is a cloud computing environment that is only used by one business or organization, with services and infrastructure hosted on a private network. A private cloud might be physically placed on-premises or hosted by third-party service providers. With a private cloud, you must maintain the hardware, software, and other supporting infrastructure.
Public Cloud use in Life Sciences
Public clouds are owned and maintained by a cloud service provider such as Microsoft Azure, GCP, and AWS, that provides computing resources, like servers and storage via the internet. With a public cloud, the cloud provider owns and maintains the hardware, software, and other supporting infrastructure, while you control access and management of these services via a web browser.
Hybrid Cloud use in Life Sciences
Hybrid clouds are a combination of public and private clouds connected by technology that enables you to  share data and applications across them. By allowing data and applications to flow between private and public clouds, a hybrid cloud enables better flexibility and deployment choices for your organization, while also optimizing your existing infrastructure, security, and compliance.
Multi-Cloud Environments for Regulated Use
Multi-cloud combines the capabilities of many cloud providers, including private and public clouds. Although a multi-cloud strategy adds operational complexity, it provides flexibility by allowing users to select services from several cloud providers that are best suited for a particular activity or take advantage of services available in a certain region.
Cloud Assurance Certified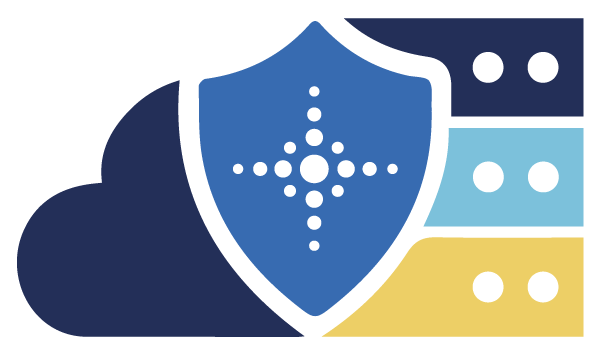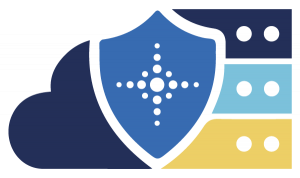 Now you see what USDM can do, our Cloud Assurance Certified technology vendors are how we do it. System expertise and GxP-ready capabilities are helping to make compliance a competitive advantage. Cloud Assurance Certified is the badge of trust for GxP functionality and a commitment to advance pharma, biotech, and medical device companies. Our certified vendors meet the quality and compliance demands of the life sciences industry. 
Cloud Assurance Certified deliverables includes:
Assurance Report driven by the proprietary USDM Compliance Matrix to establish the vendor's credibility and compliance maturity. You're also able to leverage this as validation documentation.
USDM resources and assets that enable technology to achieve life sciences GxP requirements using the CSA methodology.
Cloud Assurance continuous compliance subscription to increase customer adoption of technology.
Membership in the USDM Cloud Compliance Advisory Board.
To learn more, read Cloud Assurance Certified: What Does It Mean? 
"We have worked with USDM on several implementation projects including Box GxP, ComplianceQuest, and most recently, DocuSign GxP. The USDM team consistently approaches projects pragmatically, with a high degree of professionalism and enthusiasm. I particularly appreciate that they do not take a 'one size fits all' approach and work collaboratively with all of our stakeholders to ensure our business objectives are met. Further, the USDM Cloud Assurance service offering is a key enabler for us being a lean life sciences organization. We look forward to our continued partnership with USDM."
– Executive Director, IS
"Our company had to dramatically and immediately change the way we work while still ensuring patient safety and compliance during this global pandemic. Our validation of 21 CFR Part 11 DocuSign was completed in an amazingly short amount of time with a high degree of quality by working with the USDM Cloud Assurance team. USDM's Validation Accelerator Package for DocuSign, coupled with USDM's experience and knowledge of how the life sciences industry has configured the tool, created a successful implementation." 
– Duane Mixon, Director, IT Service Delivery
"In preparation for, and support of, our first commercial launch, we worked very closely with USDM across various validation and Veeva initiatives. As an anchor, USDM provided us with a right-sized and repeatable software validation methodology that we have successfully used to rapidly establish and maintain compliance [Cloud Assurance] across our 10+ multi-tenant, GxP platforms. Most notably, USDM seamlessly partnered with our company and Veeva to deliver numerous Vault initiatives (QualityDocs, RIM, PromoMats, eTMF, CTMS, eQMS)."
– VP of IT and Facilities
We will happily provide references on request.
Assess Your State of Cloud GxP Compliance and Security
USDM has created a propriety tool to identify and remediate regulatory risk: Compliance Matrix is a comprehensive, global approach to assessing your regulatory and security maturity.
This automated tool helps determine what global regulatory requirements, standards, and guidelines govern your quality management practices. It provides corresponding technical and procedural controls and assesses your organization's GxP compliance to these business needs.
USDM has delivered thousands of GxP projects globally. Let us conduct a Lean IS Compliance Health Check to assess your state of regulatory compliance and IS efficiency. We'll provide you with a scalable plan to accelerate your IS maturity while handling your compliance workloads.
Use Automation to Increase Efficiency and Maintain Compliance
Discover a digital-forward approach to harmonize compliance and innovation. Learn more about how USDM Life Science streamlines compliance management through automation here.
Real Results in Life Sciences with Cloud Assurance
Growing business demands and shrinking IT budgets mean that you need a time-saving, cost-effective  managed service to achieve your business objectives. USDM Cloud Assurance manages your technology and GxP compliance process from end to end so you can focus on other priorities. We can handle one system or all of your systems. We take care of hiring and managing the team, achieving consistency in your policies across the enterprise, and delivering results.
Read our case studies to see measurable outcomes.
USDM Cloud Assurance is your comprehensive, one-stop shop for IT compliance on a managed platform.
Not sure if Cloud Assurance is the right solution for you? Here are some of the customers we've helped:
Don't miss out on the latest technology trends that are shaping the life sciences industry in 2023. Read our white paper to learn strategies to stay ahead of the curve. 
Ready to increase your team's capacity and innovate faster?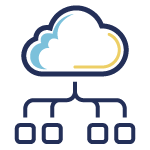 USDM's managed services for life sciences are bundled into subscription models or offered at fixed fees to control your IT spending while maintaining compliance.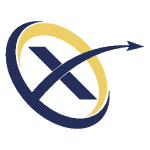 ProcessX is an intelligent, validated, GxP process automation platform that simplifies regulated workflows and processes to drive greater efficiency across your organization.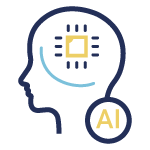 USDM has solutions for the GxP challenges you face when adopting automated solutions like machine learning, artificial intelligence, and automated testing.
Resources that might interest you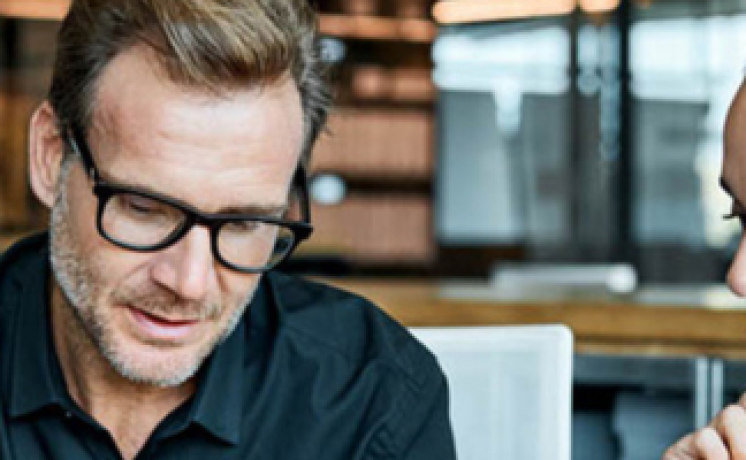 White paper on Google Cloud Platform for Life Sciences and Health Technology.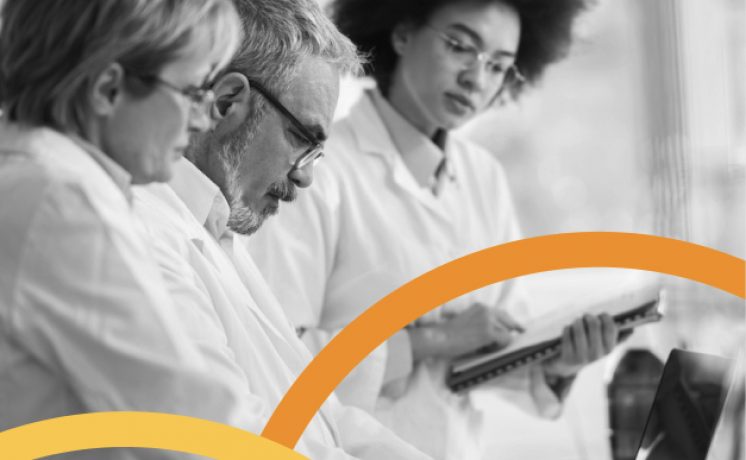 Blog article topic: Lessons from the USDM Cloud Assurance Box GxP Automated Testing Tool.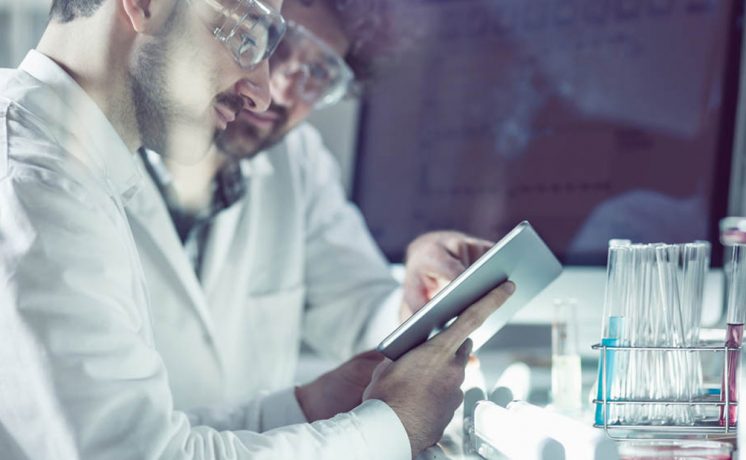 Case study on AI Chatbots to Support GxP Content for Clinical Trials.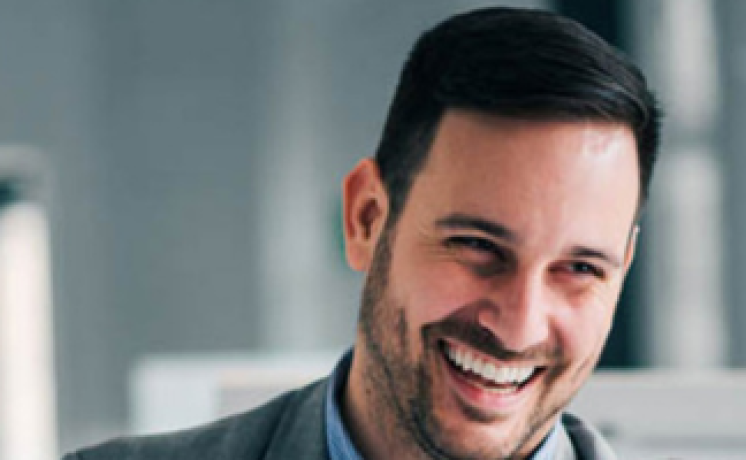 White paper on Why You Should Consider Outsourcing Your Cloud Vendor Qualification.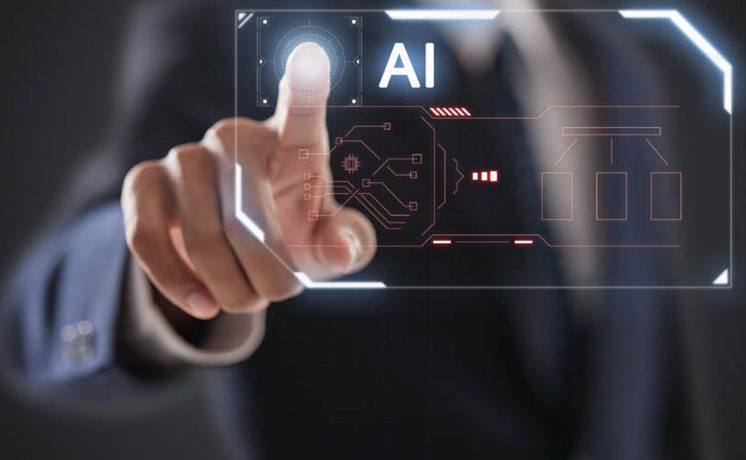 Video on Extracting Value from Your Cloud Data and Processes.
Leadership
John Petrakis
Vice President of Cloud Assurance
Talent
Kim Hutchings
Head of Alliances and Digital Transformation
Talent
David Blewitt
Vice President of Cloud Compliance
Leadership
Kevin Brown
CEO and Co-Founder
Leadership
Jim Macdonell
Vice President of Eastern Region