Cloud Assurance Certified technologies must undergo a rigorous compliance, security, and data integrity assessment by USDM Life Sciences and demonstrate their compliance with consolidated global health authority statutory and regulatory requirements.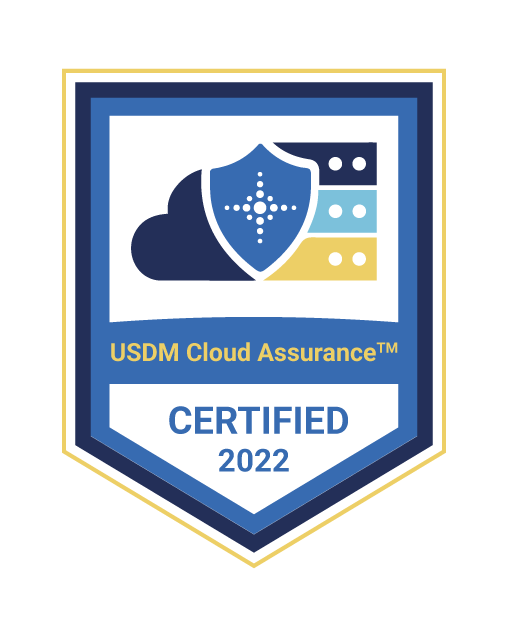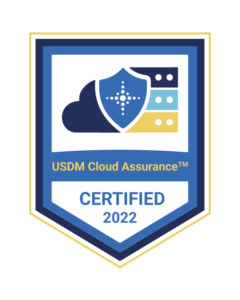 SANTA BARBARA, CALIFORNIA — July 12, 2022 — USDM Life Sciences (USDM) announces its Cloud Assurance Certification program designed to help pharmaceutical, biotechnology, and medical device organizations make the best technology decisions to meet the regulatory requirements of health authorities worldwide.
Cloud Assurance Certified technology vendors must undergo rigorous assessments and demonstrate compliance with consolidated global health authority statutory and regulatory requirements. To become Cloud Assurance Certified, USDM performs a comprehensive and independent assessment of compliance, security, and data integrity, including technology, design validation, development, testing, qualification, maintenance methodologies, and processes to develop the infrastructure and regulated functionality.
USDM uses its proprietary USDM Compliance Matrix to identify relevant global regulations and standards that life sciences customers are required to meet, including the U.S. Food and Drug Administration (FDA)'s 21 CFR Part 11 and predicate rules, the European Union (EU)'s Annex 11, General Data Protection Regulation (GDPR), Health Canada, and the Australian Government Department of Health Therapeutic Goods Administration (TGA).
"We are thrilled to announce that several technology vendors have achieved their Cloud Assurance Certification in the last month," said Kevin Brown, CEO of USDM. "Google Cloud, QAD, Oracle Supply Chain Management (SCM), Atero.io, and Assent have demonstrated their commitment to advancing their life sciences customers and accelerating innovation. As technology providers enhance quality processes and testing coverage, life science companies benefit from a decreased cost of compliance, better risk management, and increased use of advanced technology. Cloud Assurance Certified is the proof; everyone wins – the technology developer, the scientist, and most importantly, the patient."
Cloud Assurance Certified vendors must also pass a series of post-release compliance testing and release management assessment activities performed by USDM to maintain continuous compliance.
As part of the program, certified vendors receive audit-ready documents for their customers to leverage as regulatory evidence, including a Vendor Assurance Report and a Vendor Audit. Additionally, USDM offers its flagship Cloud Assurance subscription to ensure validation and release management achieve continuous compliance with certified vendors.
USDM Cloud Assurance Certified auditors are independent, non-governmental, global teams who confirm health authority statutory and regulatory requirements to ensure quality, safety, and intended use of technology solutions worldwide.
Learn more about becoming Cloud Assurance Certified.

About USDM Life Sciences
At USDM Life Sciences, our purpose is to bring clarity and action to the interplay of technology and regulations to help biotech, pharma, and medical device companies deliver trailblazing outcomes. We help our customers use cutting-edge technology to increase their speed to market while ensuring continuous compliance and patient safety. For more information, visit www.usdm.com.