GxP Cloud Managed Services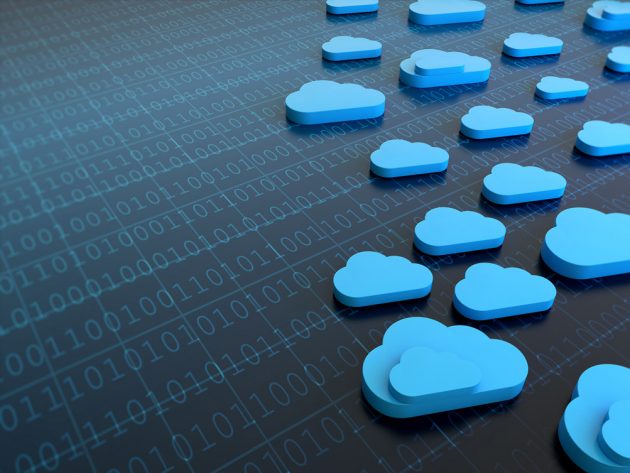 Discover how integrated GxP compliance serves as a catalyst to innovation, adaptability, and continuous improvement.
Propel your pharma, biotech, or medical device company toward unprecedented optimization and transformation. Maintain compliance of regulated cloud applications and on-premises IT systems. Achieve unparalleled business performance, simplified compliance risk management, and optimal return on investment.
This is just the beginning when you engage with the USDM Integrated GxP Compliance managed service. By aligning organizational objectives and service excellence, this digital-forward approach harmonizes compliance and innovation in your organization.
Justify your IT investments and Boost Performance
Perpetuate continuous GxP compliance for cloud and on-premises systems and achieve remarkable cost savings. Our integrated GxP compliance approach helps your organization to implement innovative system development methodologies and enhance operational efficiency.
Using new technologies and automation, our team unburdens your organization of initial validation and ongoing compliance maintenance with USDM Cloud AssuranceTM. It amplifies the use and value of the GxP technology you already own and delivers substantial time and cost savings.
As you expand your GxP systems in the cloud, the Cloud Assurance Digital Experience (Dx) web application gives you 24/7 access to track notifications and subscription activities from a single dashboard. It enables maximum transparency and clear communication between you and the USDM team.
Download the white paper Integrated GxP Compliance for the Life Sciences Industry > > >
Differentiate Your Organization with Cloud Technology
To innovate faster than ever before, build a cloud platform that supports digital transformation for your people, processes, and technology. USDM has helped hundreds of companies move from on-premises systems to cloud-first, compliant solutions.
This value model for labor and technology arbitrage is based on organizational processes, engagement relationships, and compliance maturity. When your organization has a portfolio of several Software-as-a-Service (SaaS) applications, you start to see greater cost savings (around 50% for eight or more SaaS apps), organizational efficiency (around 75%), and speed of engagement (around 80%).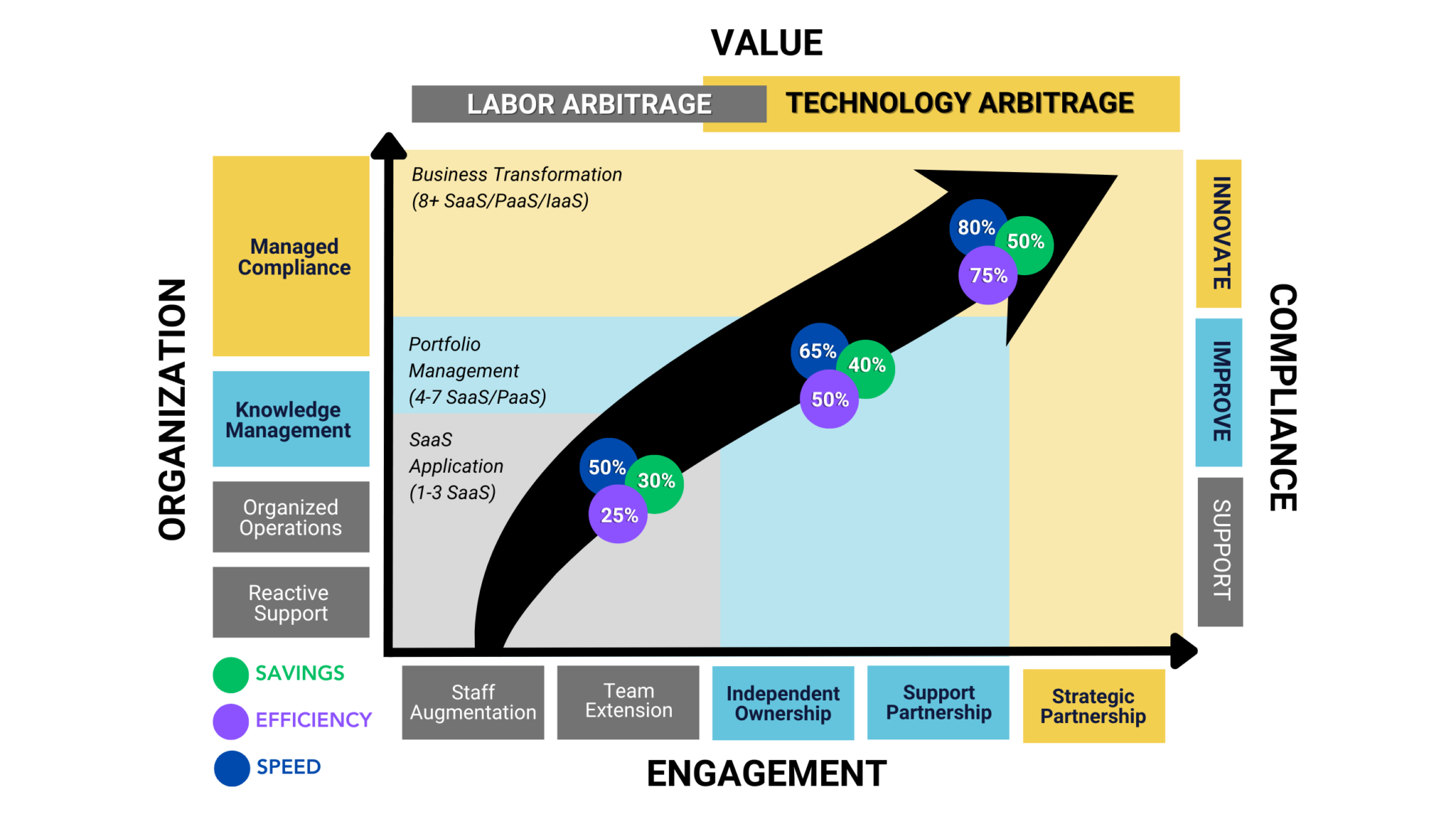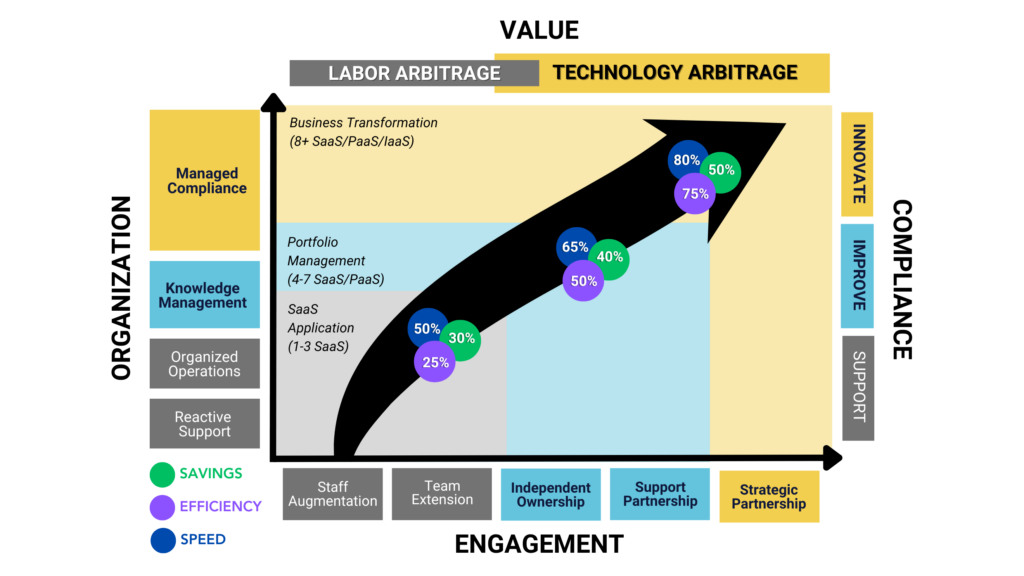 As your GxP tech stack grows, interactions between IT systems become increasingly complex. Thinking beyond SaaS applications, customers often choose the USDM GxP Landing Zone to accelerate the deployment of new GxP applications onto the public cloud.
Find the Right Solution—Let USDM Help
From your SaaS applications to platform services and infrastructure, your business relies on your technology being fit for purpose and managed in a controlled state.
Our managed services for life sciences include a comprehensive range of services bundled into the business model of your choice: retainers and subscriptions; staffing, professional services, or consulting support; and fixed time and material projects. This enables you to control your costs while maintaining compliance.
Services include: 
Technical Managed Services 
And more
We are inspired to help your teams do their best work while we take care of your compliance and IT needs. Let's talk!
Integrated GxP Compliance for the Life Sciences Industry
Fill out this form to download the white paper.
Contact us to discuss your unique needs.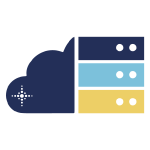 USDM Cloud Assurance is a managed service that offloads your vendor release management and maintenance of ongoing system updates, patches, and changes.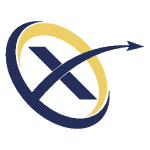 ProcessX Workflow Automation
ProcessX is an intelligent, validated, GxP process automation platform that simplifies regulated workflows and processes to drive greater efficiency across your organization.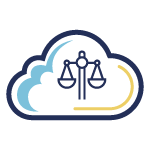 Your success depends on harnessing cloud technology to enable your teams to work from anywhere, build platforms that differentiate your company, and innovate faster. 
Resources that might interest you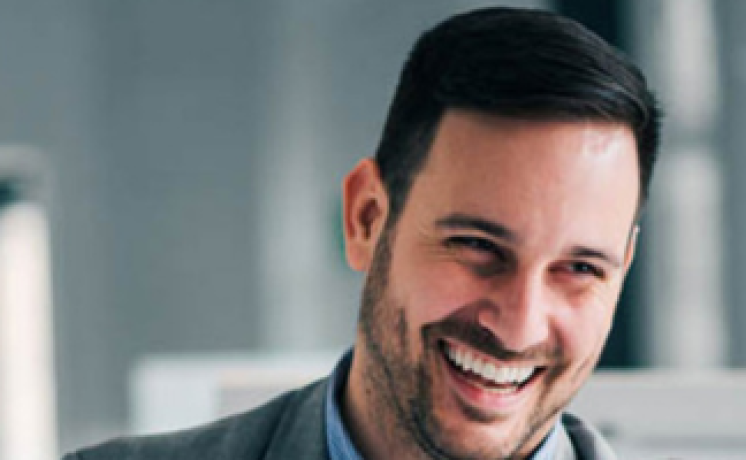 White paper on Why You Should Consider Outsourcing Your Cloud Vendor Qualification.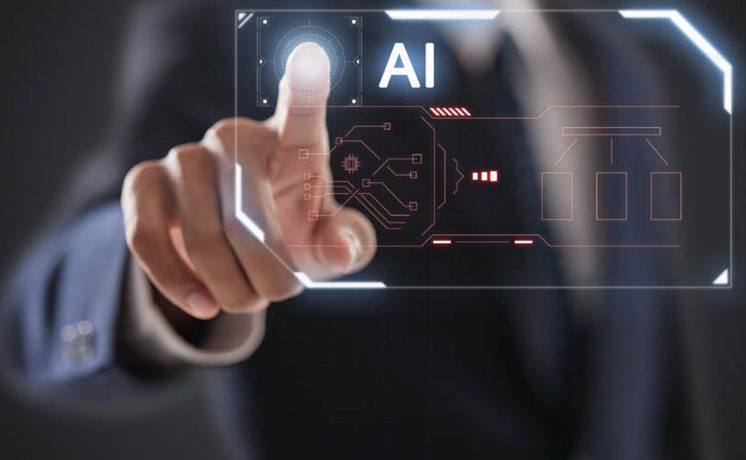 Video on Extracting Value from Your Cloud Data and Processes.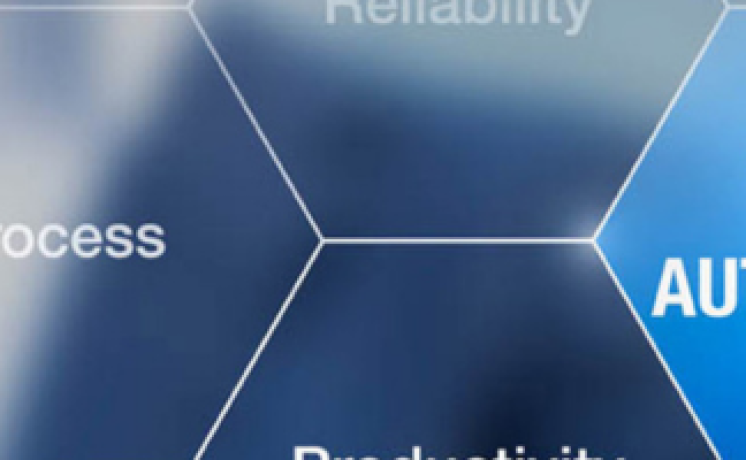 On-demand webinar topic: Simplifying regulated, GxP business processes in ServiceNow.
Leadership
John Petrakis
Vice President of Cloud Assurance
Leadership
Erin Christy
Vice President of Emerging Life Sciences & Clinical Solutions
Leadership
Vishal Sharma
Vice President of Digital Trust and Transformation
Talent
Hovsep Kirikian
VP of Strategy & Operations
Leadership
Vega Finucan
Co-Founder and Managing Partner
Leadership
Diane Gleinser
VP of Life Science Services and Solutions