What is your level of cloud readiness and maturity?
Find out with an IS Compliance Health Check from USDM.
Whether the pandemic had your company fast-tracking cloud adoption or you were already in the process of digital transformation, how would you rate your current level of cloud readiness or maturity? Was your move to the cloud an easy transition or did it have an impact on your operational continuity? Cloud readiness relies heavily on the capabilities of your in-house IT team. Skills, experience, tools, and the ability to focus on data migration while transitioning to the cloud are critical to your organization's success.
Your company's process efficiency is a big contributor to business success. If your people or your technology are not at peak performance, what will you do to fix them? Content orchestration gives you the bigger picture of digital activity across your organization and ensures greater accessibility, collaboration, efficiency, and compliance.
IS Compliance Health Check
USDM's exclusive Information Systems (IS) Compliance Health Check evaluates the state of your IS compliance, cloud readiness, and process efficiency, and gives you an overall analysis of your people, processes, and technology. After completing the health check, USDM helps you build a high-level roadmap to achieve IS compliance maturity.
There are two levels of assessment: complimentary and paid. We offer a complimentary assessment because we believe an IS Compliance Health Check is vital to your operational success. We are confident this high-level view will prove valuable to diving deeper into your business processes.
Benefits to Your Organization
Reveal opportunities to improve compliance maturity
Enable prioritization, quick wins, and critical remediation
Create or substantiate a roadmap with expert analyses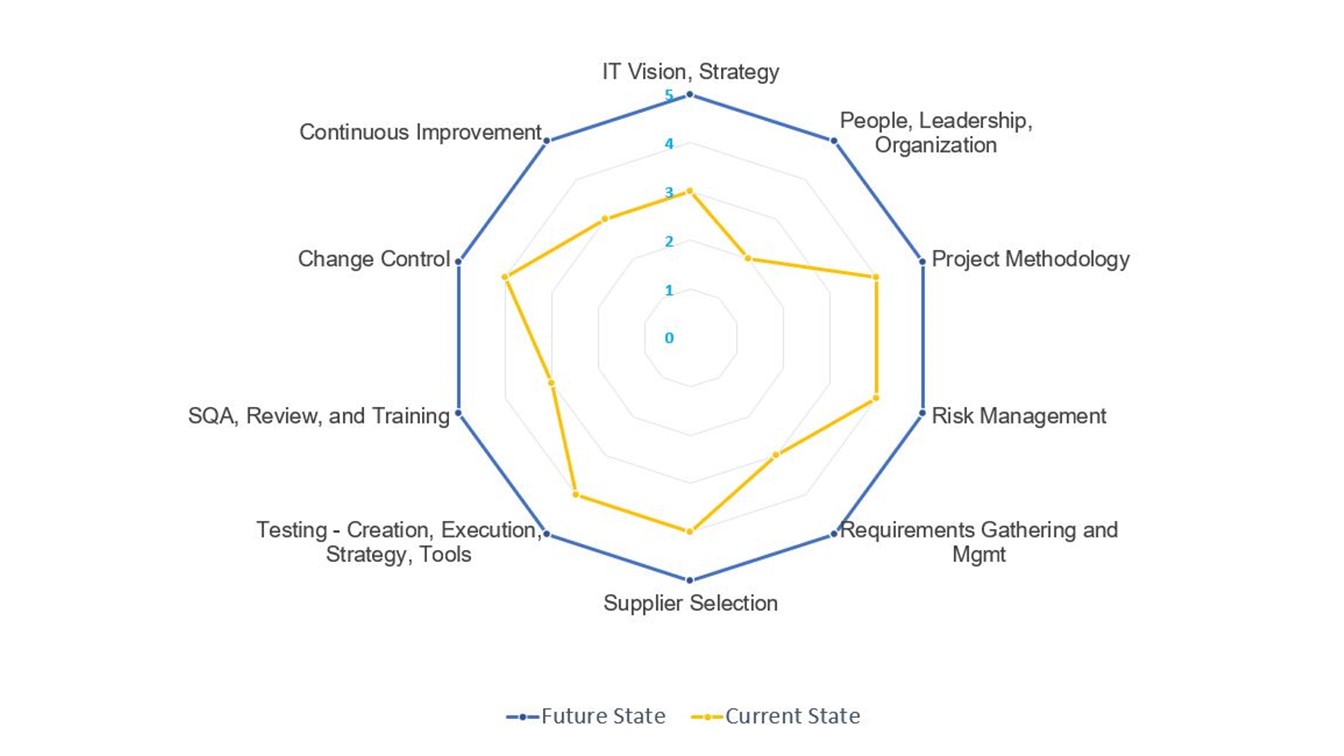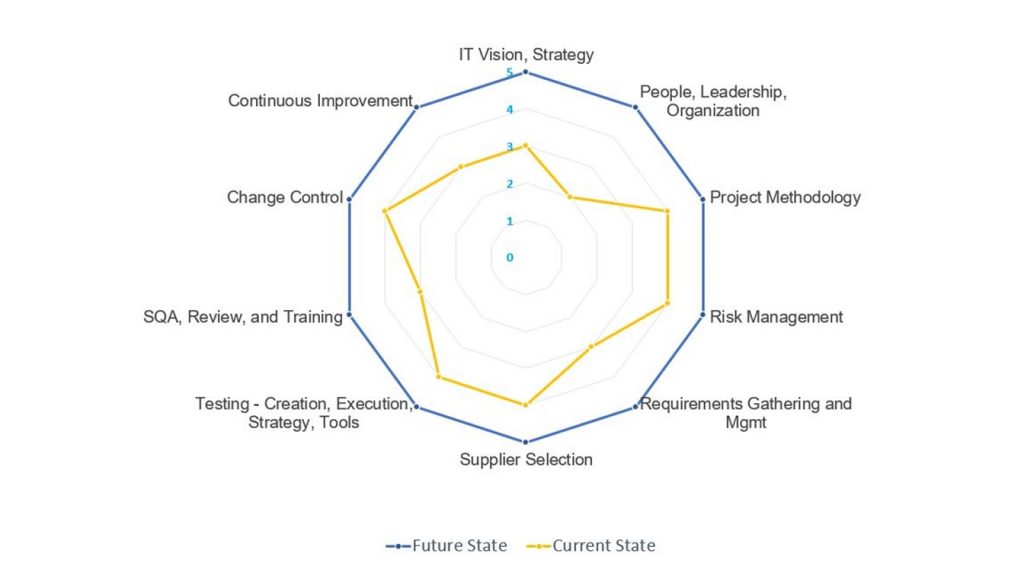 How It Works
The IS Compliance Health Check is comprised of three simple steps:
Create an account on this website.
Go to the IS Health Check.
Fill out USDM's assessment questionnaire.
USDM emails you a custom report with your baseline maturity state, areas of improvement, and a high-level roadmap. We will provide a Summary Report with observations and recommendations along with a roadmap for future IS maturity and compliance. The chart below is an example of information included in the summary.
Related Resources