Our Subject Matter Experts

Vice President of Global Regulatory Compliance, Quality Assurance and Auditing
Bob has more than 30 years of experience in quality assurance and regulatory compliance in the pharmaceuticals, biotech, medical device, engineering, and nuclear industries.
In addition to his many accomplishments, Bob gives presentations on a variety of compliance and regulatory subjects worldwide, including risk-based validations, auditing for both quality assurance and IT systems, and the latest agency and industry standard regulations. He is considered one of the top subject matter experts in his field and has given regulatory and compliance advice to hundreds of life sciences companies over the years.
His expertise extends to several USDM Life Sciences practice areas, including Enterprise Quality Management, Enterprise Content Management, Quality Management Systems, Cloud Assurance, and Governance, Risk and Compliance.
Bob has led audit teams for Quality, mock FDA, policies and procedures, Part 11, NIST, supplier-vendor (internal, external, sterile, non-sterile, manufacturing, logistics), mock recalls, and major life sciences assessments. Bob is also an expert in risk-based validation methodologies, GAMP, enterprise content management, IT Security and Data Centers, as well as overall pharmaceutical and medical device regulatory issues. For the past several years, Bob has conducted specific data integrity audits following the new guidelines set forth by the FDA.
Bob was born and raised in Philadelphia and still lives in the area. Bob lives with his wife of 42 years and has three grown children and two grandchildren. He loves music and sports and currently plays in a rock cover band in the Philly area.
Bob's projects at USDM include:
Lead Auditor for global audits that include quality, regulatory, IT, and validation components for Pharmaceutical, Medical Device, and Biotech firms as well as suppliers/vendors. Audits conducted worldwide and include audit planning (Agenda, travel logistics, NDAs, customer interface and communication), audit execution, and audit reporting. Conducted several webinars on auditing concepts and risk-based validation techniques.
Audits have included:
Quality Audits (performing and developing external and internal audit programs)
Sterile and non-sterile environments Audits
Laboratory Audits
Mock Recalls
Medical Device Audits to ISO 13485, IEC 62304, AIMDD, EU MDR, TUV SUD, 21 CFR Part 820, etc.
PAI Readiness for finished dose, API, primary packaging and labeling facilities
Manufacturing Audits
Clinical Audits
IT SaaS and Hosted Environment Audits
Production
IT Compliance and Validation Audits.
3PL, Warehousing, ERP, and Distribution Audits.
External Suppliers/Vendors and Internal Audits.
Bob's Recently Published Resources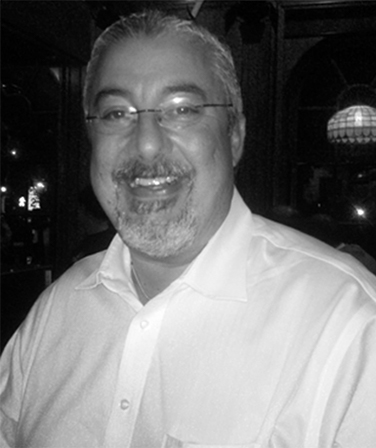 Interested in partnering with USDM?