Our Subject Matter Experts

Head of Delivery and the Project Management Office
Hussam has extensive biotechnology experience, including 22 years of leadership deploying global enterprise-wide solutions in regulated environments. He also has diverse experience in computer system validation, process-reengineering, change and risk management, business intelligence, business process outsourcing, and digital transformation.  Hussam is passionate about bringing measurable business value to our customers through consistent, effective, high-quality delivery of USDM services that increase productivity and decrease costs.
Before USDM, Hussam spent the majority of his career at Amgen leading enterprise-wide IT programs focused on quality and compliance to mitigate risk and optimize business performance.
Hussam lives in Southern California with his wife. Now that both his kids are off to college, he is taking on new challenges in cooking and Bollywood dancing in his leisure time. Hussam enjoys calligraphy, painting, playing the piano, and gardening – where he is currently nurturing his dream of growing exotic fruit trees from his hometown in India.
Hussam holds a Bachelor's in Electronics Engineering Technology from DeVry University and an MBA from Pepperdine Business School.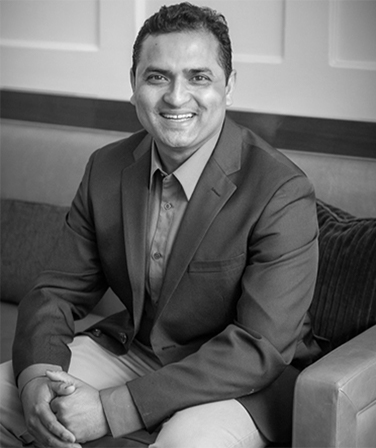 Interested in partnering with USDM?