How prepared is your quality management system for the new EU MDR requirements for medical devices?
In this on-demand webinar, Jay Crowley shares information about European Union (EU) Medical Devices Regulation (MDR) deadlines and what you need to do to ensure your QMS is ready for the new regulation.
The discussion included:
Overview of EU MDR and deadlines
Common QMS issues medical device companies face
Data management planning tips
Policy and procedure guidance
About the Presenter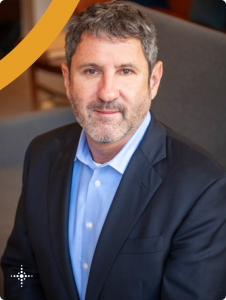 Jay Crowley is the Vice President of Medical Device Solutions and Services at USDM Life Sciences. He developed the framework and authored key requirements for the U.S. Food and Drug Administration's (FDA's) Unique Device Identification (UDI) System. Just prior to USDM, Jay was the Senior Advisor for Patient Safety in the FDA's Center for Devices and Radiological Health.
---
Transcript
In this webinar, "How to Ensure Your QMS is Ready for EU MDR," we provide an overview of EU MDR and the deadlines, common QMS issues that medical device companies face, data management planning tips, and policy and procedure guidance. This transcript has been edited and condensed for clarity.
Our presenters
Introduction
Regulatory landscape
EU MDR and EUDAMED
Quality Management Systems
Risk management
Clinical evaluation
Post-market surveillance and vigilance
Reporting and more QMS
Webinar wrap-up
Our Presenters
Jay Crowley is the Vice President of Medical Device Solutions and Services at USDM Life Sciences. He developed the framework and authored key requirements for the U.S. Food and Drug Administration's (FDA's) Unique Device Identification (UDI) System. At USDM, Jay provides business process, technology, and compliance solutions for the regulated life sciences industry, and consults with medical device manufacturers to help them achieve regulatory compliance and a competitive advantage with UDI implementation. Jay held various positions in his nearly 27 years at the FDA, including working with design control regulations to reduce the chance of human errors with medical devices, patient safety, and adverse event reporting. He also worked in the Office of the Commissioner of the FDA, and the Office of Compliance at the FDA. Just prior to USDM, Jay was the Senior Advisor for Patient Safety in the FDA's Center for Devices and Radiological Health.
Jim Macdonell is responsible for driving solutions for USDM's medical device customers and staying at the forefront of regulatory and technology challenges facing the medical device industry. He is a seasoned consulting leader with more than 25 years of experience defining customer strategies and building and managing implementation teams. Jim has helped develop many of the regulatory compliance and IT programs at USDM, including our Unique Device Identification (UDI) program, EU MDR/IVDR programs, QMS strategies, complaint and adverse event support, RIMS initiatives, and our Drug Supply Chain Security Act (DSCSA) compliance services for the medical device and pharmaceutical industries.
Achieving Compliance
Jim Macdonell: This webinar is one of the four fundamental workstreams USDM supports to achieve compliance:
Product labeling (labels, packaging, instructions for use (IFUs), and requirements for the data to be submitted to the various agencies)
Master Data Management (MDM) and application guidance for data collection and submission.
Quality management system (QMS) and standard operating procedure (SOP) assessment and remediation
Technical file, complaints and safety assessment, and remediation
As many of you know, Jay Crowley has been with USDM about six years when he joined us from the U.S. Food and Drug Administration (FDA).
Jay Crowley: We're going to talk about various issues associated with QMS, and the new approach that has been entrenched into the Medical Devices Regulation (MDR) and In Vitro Diagnostics Regulation (IVDR). We'll talk primarily about the MDR since that is the deadline that is quickly approaching, the date of application (DoA) being 26 May 2022.
But many of the issues that we'll talk about are equally relevant to IVDR products and the 2022 deadline for the IVDR. We'll touch a little bit on some philosophical issues. I think many argue that much of the requirements that are now in place from a QMS perspective are not new. They are ideas or activities that regulators believe that manufacturers should have already been undertaking. When we look at, for example, post-market surveillance (PMS) system, all of those activities, which are part of the QMS, those are activities that the framers of these regulations thought companies should have been doing in a more robust way, so what we see are requirements reflective of activities that probably should have been undertaken all along.
Related to that, there is a large data management and data control construct to compliance to these regulations. What is coming with the MDR/IVDR is the new European database of medical devices (EUDAMED), which has been delayed. The idea is that the information manufacturers have will be made publicly available and EUDAMED is the tool to do that. There are a lot of responsibilities related to data and information that manufacturers need to collect, organize, and submit to EUDAMED as part of a chain of activities (for example, serious incident reporting), and also activities that guide the notified bodies or competent authorities. Ultimately, much of this is being made publicly available to end users, clinicians, and healthcare facilities.
There is a large data piece that is a big part of this presentation and how we look at updating QMS for the European regulations.
Also on the transition, this is a confusing time. We have a regulation that was signed into law three years ago. We have a date of application that's coming up in May of this year, but a whole set of rolling requirements, a whole transition period that affects most—if not all—manufacturers, and understanding what needs to be done today versus what needs to be done as you move forward with respect to various aspects of the QMS and your products is an important part of this conversation.
Medical Device Sector
Jay Crowley: Before I jump in, I want to talk more broadly about what we call the evolving global regulatory landscape, or maybe the global commercial and regulatory landscape.
We started with U.S. Unique Device Identification (UDI) and the requirements around the data associated with it. Then other information that FDA in the U.S. is looking to leverage UDI for. We look at registry electronic health records, other activities that really are attempting to leverage that registration information to improve post-market surveillance and ultimately improve patient safety. We see that same kind of contract in these new European regulations. We're looking to proactively, continuously, systemically (these words are used a lot in MDR/IVDR) to assess how a device is performing on the market. We feed that information into new designs or updates to labeling or changes in our indications. That process is continuous. We see those kinds of activities taking place globally. Requirements for more post-market surveillance, new registration requirements, UDI requirements.
With this evolving data construct, there is a lot going on and we need to be able to—from a product identification, from a label, from an IFU, from a product perspective, from UDI database perspective—we need to have consistent visibility into the information that supports these documents and databases and have consistent information.
Often the information doesn't match; what we call the product, the information that's on the label may not match the information in the instructions for use, which may not match information that's on your website, which may not match information in pre-market submissions or registration submissions, or UDI database submissions, and that may not match information that's in your systems.
That's a long way of saying that we're going to talk about data quite a bit throughout this presentation and this umbrella of QMS. It's a critical part of managing products within a quality system, to be able to have consistent visibility and use of consistent data throughout the many different pieces. We'll show some of those relationships and interactions in various parts of the QMS.
Evolving Data Model
Jay Crowley: If you take that a step further, the relationship between the information we are collecting and the kinds of activities that we need to undertake—for example, supporting our performance requirements, clinical evaluation, understanding label versus how contract manufacturing in Europe is playing out, information we must submit to various regulatory databases—we need to have a consistent and clean view of this data. And you see this growing; we started with a notion of what is a product, how do we identify the product, what are the attributes of the product, what is the risk class of that product, what is the nomenclature? And then we start to build out from there as we look at the global registration activities and the requirements around market authorization. We'll talk more about the increased responsibilities, particularly in Europe, around economic operators. From a QMS perspective, we have new roles and responsibilities for those who are distributing our products in Europe to authorize and represent distributors who have a different set of activities.
We're starting to see the evolution of track-and-trace. You look at what's going on globally around pharmaceutical products and you can see, particularly in countries that have newer regulatory systems, let's say in Africa or certain parts of the middle East, where we have people who have come to the regulation more recently. They don't necessarily have the same view as those of us who have grown up with differentiated regulatory systems have. They look at medical products in a more homogeneous way. When we think about track-and-trace, they don't necessarily make this distinction between pharmaceuticals products and devices the way that we do.
The Visibility and Control Imperative
Jay Crowley: Hopefully, everyone is starting with a broad systemic view of the quality management system, the data that supports it, and the ability to connect information within that system that we can start to answer these questions, which is difficult for us today. We do a lot of this work where we help people with it, but it's very difficult to understand the lifecycle of a device. Who owns the design of that product? Who owns the QMS of that product? Where is the product manufactured? How is it able to be on various markets? What is the other information that supports it as it moves into distribution and use?
Poll
Which countries/regulatory domains do you sell/distribute devices to? Choose all that apply.
U.S. – 96.7%
EU – 93.3%
China – 43.3%
Saudi Arabia – 58.3%
Japan – 51.7%
Canada – 68.3%
Brazil – 46.7%
India – 40%
Jay Crowley: These countries are of interest to me because I think we see a lot of activity from an information perspective.
U.S./Europe is a fairly traditional combination, and then Canada. There is a significant amount of effort and cost associated with EU compliance. There is certainly an opportunity to reassess products you're distributing there.
We'll have other webinars coming up where we'll talk about China and Saudi Arabia from a UDI perspective. India is right around the corner with a whole new set of regulatory requirements, including UDI.
EU MDR Activities
Jay Crowley: This 26 May 2020 date of application, then MDR IVDR is two years later. There is an opportunity for manufacturers to place legally marketed products on the market until the date of application, so you can continue to distribute those products as you do today with no additional requirements until the date of application. Onward from the date of application, certain things need to happen. I know a lot of folks are "front loading" products onto the market. It's important that you have a well-documented transition of product, whether that's financially or physically or both. If you have placed products on the market, there are a lot of documents out there. If you have questions about what it means to place a product on the market (called commercial distribution in the U.S.) be sure to ask them and understand the answers.
There are required activities for any product distributed and placed on the market after date of application. All of this goes on in a transitional way until 2024 or 2025; different things happen at those two deadlines.
There are a couple of products for which there is no transition period after the date of application. One is Class I devices that are not sterile, that do not have a measuring function, and are not reusable surgical instruments. Those three have a soft transition to 2024; otherwise, all Class I devices placed on the market after the date of application need to be fully compliant with the MDR and your QMS and other requirements will need to be done.
The other group of devices are Article 22 systems and procedure packs. These are not "medical devices" in the way that the MDR uses that term; they are unto themselves. They are made by producers, not manufacturers. As is typical in the regulatory space, we must be careful about the words that we use. Article 22 systems and procedure packs also need to be fully compliant with the MDR by the date of application. Those are two subsets of products and some manufacturers may have some of them.
Legacy Devices
Jay Crowley: Most other products will fall into legacy devices. A majority of manufacturers have gone through this assessment, looked at products that they place on the market, and done some sort of rationalization to decide what products they will continue to place on the market after the date of application. Those become legacy products.
You can continue to distribute those products leveraging your current certificate, to the active implantable medical device directive or to the medical device directive or to the IVD directive in two years. You can continue to do that until your certificate expires. Some manufacturers will continue to do that and may or may not transition those products from being legacy products to being regulation-compliant products. When it comes to these legacy products, it's important to understand that, though you can continue to place it on the market—again, this is a directive device being placed on the market after the date of application becomes a legacy product—those legacy products can continue to be distributed, but there are certain MDR requirements that come into play, particularly from a quality management system perspective. Those are the ones I've highlighted here.
I'll talk broadly about the QMS, but I want to talk about specific QMS requirements that come into play for legacy devices. I know we've spent quite a bit of time in previous webinars talking about the difference between directive, legacy, and regulation devices, but hopefully it makes sense, and you know which products are moving forward.
When it comes to these legacy devices, we have this transition period that allows directive-compliant devices to continue to be placed on the market after date of application. There is a significant set of restrictions; you must continue to comply with that directive and your notified body will continue to assess you to that directive, including most QMS aspects of the directive. You can't significantly change the product and we've heard that there are various interpretations of what that means, so that's a conversation you need to have with the notified body if you're looking at some minor changes to design or to the purpose of the product. You can continue to do that until the certificate expires or no later than 2024. BUT, you need to meet the MDR requirements related to post-market surveillance, vigilance, and registration of economic operators and devices.
We've got three big QMS pieces and then the registration activities that have been delayed. Recently, the EU published the second corrigendum to the MDR where they corrected editorial mistakes, but one very significant thing that they did was to bring all Class I devices needing notified body involvement—sterile, measuring function, or reasonable surgical instruments, which are new—into this transition period. Where directive-compliant devices had a CE mark from a notified body, they picked up all three and added them to this list. Now those devices can continue to be placed on the market, directive compliant, until 26 May 2024, which is when they must be MDR compliant regardless of their certificate. We had some reasonable surgical instrument manufacturers that had that as part of an orthopedic instrument set, so those devices can continue to be placed on the market. But again, you need to meet this subset of MDR requirements.
Registration of EO and Devices – EUDAMED Delayed
Jay Crowley: I want to address what the EUDAMED delay means or doesn't mean. We can't register our devices and we can't register ourselves if EUDAMED is not available. EUDAMED has been delayed until the date of application of the IVDR, which seems to be somewhat random, but 26 May 2022 is when they expect that EUDAMED will be available. The date of application of the MDR doesn't change, so those requirements that have EUDAMED submission still are required. For example, you still need to assign the basic UDI DI and you still need to assign a UDI DI to your products, even though you cannot submit that to EUDAMED because it's not available. So aside from the EUDAMED submission, those requirements are still in play.
What this means in terms of the transition period is yet to be decided. What the MDR and IVDR say is that if EUDAMED is not available, then those directive-related requirements still apply. The MDR was supposed to override the directives, so that's why we registered in EUDAMED and we don't register with our national competent authorities. Without EUDAMED, we're back to doing business as usual with our national competent authorities. What that means is not yet decided, so stay tuned. If you aren't looking already, visit the commission's website, the Medical Device Coordination Group website, and the competent authority website for documents that are published. If we learn something new, we'll try to do some training on it.
For now, it's business as usual as it was for the directives for submission of information (for example, registration of manufacturer, or registration of other than Class I devices, typically with a national competent authority), that is still taking place. We'll have to see what this means as EUDAMED decides how it will be rolled out.
Common QMS Issues – Focus on Lifecycle Approach
Jay Crowley: What I take from the MDR is this focus on a lifecycle approach, and maybe that's from my time at FDA. The FDA is looking not at the pure regulatory compliance of the device, but at the quality of that product over its lifecycle. FDA is doing a lot in that space.
A lot of what we see here is what regulators thought manufacturers were doing all along. We talk about a more integrated approach. We have the design and production of our devices integrated within our risk management system. We have a very robust change management system in place, and we know that this is often a significant issue with manufacturers where small product changes are being made in one location and not getting appropriately conveyed to others.
How you create and manage documents over the life of a product, where/when/how that information is being distributed is a big part of this renewed approach.
Risk management is an issue that we have been evolving with in the device space. There is a lot of focus on incorporating information about how a product is being used and what is happening with it over its lifecycle.
Post-market surveillance is the group I came from when I was at FDA. It's an issue that's near and dear to my heart. It's the other side of the coin to the way that most regulators operate. There is some amount of effort to assess whether a product is relatively safe and effective, and that the benefits outweigh the risks.
We put a product on the market knowing that it's going to be used in a different patient population than it was originally tested in. That's the whole purpose of post-market surveillance. and that was the whole purpose behind UDI—to understand how devices were performing. We see the U.S., Europe, and others starting to leverage those concepts from a regulatory perspective—a U.S. FDA or from a competent authority, or from a commission perspective—but also from a manufacturer perspective. There is a lot of responsibility on individual manufacturers to have robust systems and processes in place, not just waiting for complaints and dealing with them as a one-off, but having a proactive, systemic, and continuous system. We want to understand how a product is performing in relation to other products or similar technologies, or other ways in which that that product could be used, then feeding that back into the organization and conveying information systemically.
One of our favorite topics, of course, is clinical evidence. In the U.S. and Europe, we have this notion of substantial equivalence where "my product is like your product and therefore it must be okay." The FDA has been pushing back on that for years. We see now in Europe that every manufacturer needs to have their own set of data to support the indications for that product. We've been working with folks on this for a while, but for many it's a significant lift to create, manage, and maintain information that supports the indications of a product and do that continuously. This isn't 510(k) submission. There is this expectation that you are continuously looking at how that product is performing: literature, searches, people who are assessing it, or whether you need to do other trials.
Finally, we have new requirements for labels, instructions for use, and the implant card. When you look at the requirements and your remediation activities around labels and IFUs, it's important to make sure that this information lines up, that what you're saying on the label is the same as what you're saying in the IFU, it's the same as you're saying everywhere else, and you are keeping that up to date. This is a continuous life cycle approach; you don't create the label once and you're done, but rather it's part of your quality management system, and you are continuously looking at the information that you're gathering and assessing whether you need to make changes to your label or to your instructions for use.
These are not new concepts. Understanding how your product is performing, incorporating that information, and then updating it as needed is what this renewed QMS is about.
The Lifecycle Approach (Linkages)
Jay Crowley: The Lifecycle Approach starts with clinical information:
Indications/intended use
Patient population
Clinical evidence
Clinical investigation
Actual use includes post-market surveillance and systemic and proactive collection and review of actual experience. Then there is post-market clinical follow-up where you proactively collect and evaluate clinical data.
The post-market surveillance plan looks at quality, performance, and safety of that product and includes the post-market surveillance report (PMSR) and periodic safety update report (PSUR). The PSUR is submitted to EUDAMED for many products, so it's a publicly available document that lets everyone see your assessment of the quality, performance, and safety, your products.
Related QMS pieces: Risk management, CE, and PMS
Jay Crowley: There are three interrelated pieces of a QMS. It's not new, but what are the new expectations? The recitals of the General Data Protection Regulation (GDPR) explain the intention of the regulation. If you are just looking at the articles or the regulatory requirements, take time to read the recitals because these are the reasons why the framers of this regulation thought that we needed a new regulation.
We have a QMS and we have a post-market surveillance system. It is risk based, which I think is interesting. It comes up quite frequently that we don't need to have the same kinds of controls in place for a Class III implantable device that we do for a Class I.
We have a robust QMS with a robust PMS system in place, and we have a risk management system. Again, these are not new ideas, but these three things are related and important. I spent a lot of time with device manufacturers when I was at the FDA and most do not have active, systemic post-market surveillance systems. This is what FDA is striving for and you see a lot of activities from their perspective, but we're talking about Europe, but you have the same kinds of activities in place, and that you're using the information you're gathering from incident reporting, from corrective and preventive actions (CAPAs), from recalls. You're using that information to update other information, including the technical documentation, so we have a systemic experience here.
QMS Requirements
Jay Crowley: The requirements for the Manufacturer's QMS are contained in Article 10, which says that manufacturers will have a continually improving QMS. It's not a one-and-done kind of thing, but something that you're updating as necessary to cover all parts of your organization. Most of the items address things that we're accustomed to, like having a way to communicate with notified bodies.
Three things underlie the new changes: risk management system, clinical evaluation, and the PMS system. Those three pieces within the QMS are what I see as being integral to the new lifecycle approach that we're talking about.
Quality Management System (Annex IX, Chapter 1)
Jay Crowley: In Article 10 we have the QMS and Annex IX. We talk about the requirements and these are the parts of the QMS that most of us are used to dealing with.
Poll
How far along is your organization with updates for your QMS for the MDR date of application (DoA)?
25% – 26.3%
50% – 21.1%
75% – 40.4%
Done! – 12.3%
Risk Management (Annex I, Section 3)
Jay Crowley: Risk management is a continuous process over the lifecycle of the device so that we can keep up with how our device is performing. We have a risk management plan for each device, and this is something that I think a lot of folks read past very quickly. You have an overall risk management plan and one for each device and, for many manufacturers, this is going to vary. If you have similar devices, you can have a similar risk management plan, but from a risk-based approach, there will be a different approach for higher risk products than for lower risk products.
We evaluate the impact from the PMS system on hazards, their frequency, their associated risks, overall risk, benefit-to-risk ratio, and risk acceptability and incorporate that into our risk management plan.
Flow of Information for Risk Management
Jay Crowley: At the end of this presentation, we'll look at the relationship between the various requirements, data, inputs and outputs associated with the QMS, then leading to the availability of information in regard to EUDAMED. At the center of the flow of information is the risk management system where we're collecting information about products, like the risks, hazards, and how frequently they are occurring.
We're feeding information from our clinical follow-up reports and our post-market surveillance system, and then we're using that information for any corrective or preventive actions or to update information. We can start to see the relationship between the various pieces of the QMS requirements and the inputs and outputs associated with them.
Clinical Evaluation (Article 61)
Jay Crowley: We have data that supports the intended use of our product. What is novel is that we now must create and maintain this information in a more robust way than in the past.
Clinical evaluation is something that we need to do continuously so we're not just creating information that supports our original indications, but that supports an update to our clinical evaluation. We'll then create the clinical evaluation report that becomes part of our technical documentation.
We're helping customers with this, so we know that there is a lot of energy that is being spent creating and having these in place for products. In the past, depending on your products and your risk classes, maybe you had a lot of this. For those in the 510(k) camp, they may need to collect this.
Clinical Evaluation (Annex XIV, Part A)
Jay Crowley: We have this requirement for systemic literature reviews, so we need to have an SOP in place for that. We need to collect this information, evaluate it, determine how it affects the products, how it affects the labeling, the IFU, indications and intended use for the product, and analyze all relevant clinical data. This is not just the information that you've chosen to support your product, but it's the good things and bad things so that we can come up with an adequate risk assessment of our product, so we need to include that.
We're good at sharing the data to support the conclusions we want, but that's not what we're supposed to be doing. We need to take a holistic view, incorporate all the information we can about our product, understand the risks and benefits, and demonstrate that the benefits outweigh the risks (or if they don't, why they don't).
You don't necessarily need to create clinical data about your product; you can leverage information about equivalent devices that are on the market. We're seeing quite a bit of this because there is a lot of equivalent product on market, but there are some restrictions, and we need to compare apples to apples so you can support the clinical evaluation of your device.
Post-Market Clinical Follow-up (Annex XIV, Part B)
Jay Crowley: Post-market clinical follow-up (PMCF) is a continuous process that updates the clinical evaluation and shall be addressed in your PMS plan. This is a system we need to put in place and then a document that we need to create so that we're tracking the performance of the product. There is a whole set of activities around PMCF and how it's going to be used.
Flow of Information for Clinical Evaluation
Jay Crowley: We have information that is coming into our clinical evaluation, we're creating clinical data about our products or similar products, and we may have to do other clinical investigations for higher risk products where we don't have a lot of data to support it. From there, we create and iterate the clinical evidence that goes into our clinical evaluation report. Post-market clinical follow-up brings information coming in, particularly about products on the market that are going to support how our product is being used and its overall safety and performance requirements. That's what will continue to support the indications that we have.
Post-Market Surveillance (Article 83)
Jay Crowley: We often limit ourselves to a more passive approach for complaints we receive and deciding whether they are reportable. It's a bit more robust than that, deciding what processes to put in place and how the information is going to be collected and analyzed. It's a big part of the new QMS from an MDR perspective. Dealing with CAPAs and recalls, you'll take the corrective actions, which is fine, but that's not all there is. We're gathering this information and updating it in a way that we haven't done before.
We're expanding the plan and getting into trend reporting (Article 88; if you haven't already, take a look at that). We're getting information in a much more robust way from our authorized rep, importers, and distributors; they have a whole set of responsibilities and will provide information we can use.
We're going to create a post-market surveillance report for Class I devices based on this information. You don't hear much about it because it's internal. We hear a lot about the periodic safety update report, which is for all the other devices. We have very specific requirements about when it needs to be updated. It is for all implantable devices and Class III devices, and it needs to be submitted to EUDAMED. It's a big part of the visibility that this regulation intends to bring.
Flow of Information for Post-Market Surveillance
Jay Crowley: When we look at the flow of information, we start to see a lot of activities from a post-market surveillance perspective. We have our traditional activities in terms of the seriousness of incidents, analysis, recalls, and field safety corrective action (FSCA), and then this new requirement for trend reporting.
Even if corrective action is not needed, you still need to keep track of them to know if you are trending the right way or the wrong way. This leads to the development of documents including the PSUR, a summary of safety and clinical performance for high-risk products, and CAPA, which we're all used to doing. We can see how information needs to be collected systemically and proactively to feed into our PMS and other parts of our quality management system.
Specific Requirements – Transitional Provisions
Jay Crowley: There are transitional provisions for legacy products that continue to be placed on the market. MDR requirements apply in place of the corresponding requirements in those Directives:
Post-market surveillance
Market surveillance
Vigilance
Registration of economic operators and of devices
Market Surveillance
Jay Crowley: Market surveillance doesn't have a lot of manufacturer-initiated activity. This is carried out by competent authorities, but you need to participate as appropriate.
Article 2(61)
Article 93
Article 94
Vigilance (Chapter VII, Part 2)
Jay Crowley: Vigilance has the addition of trend reporting.
Article 87
Article 88
Article 89
Reporting serious incidents and FSCAs (Article 87)
Jay Crowley: Regarding FSCA, there are some new reporting dates for serious incidents (no later than 15 days), serious public health (no later than 2 days), and deaths (no later than 10 days). There is an expectation that you're assessing these and taking appropriate action.
Analysis of serious incidents and FSCAs (Article 89)
Jay Crowley: Following the report of a serious incident:
Perform the necessary investigations
Include a risk assessment of the incident and FSCA
Cooperate with the NCAs and NB
Provide a final report of the conclusions and corrective actions to EUDAMED
If an FSCA, a field safety notice shall:
Be issued in necessary languages
Include the relevant UDIs and the single registration number (SRN)
Clearly explain the reasons for the FSCA and associated risks
Clearly indicate all actions to be taken
Be entered into EUDAMED
Trend Reporting (Article 88)
Jay Crowley: Manufacturers shall report to EUDAMED any statistically significant increase in the frequency or severity of incidents that are not serious incidents or expected undesirable side effects.
The manufacturer shall specify in the PMS plan how to manage the incidents and the methodology used to determine the statistically significant increase.
QMS and Authorized Representative
Jay Crowley: There are new requirements for authorized reps, importers, and distributors. I strongly encourage you to reach out to your authorized reps; they are your legal entity in Europe, and they are expected to act as one.
QMS and Importers and Distributors
Jay Crowley: Your importers and distributors are your eyes and ears in Europe, and they are expected to act as if they are you, and not everyone is aware of this. They have a tremendous amount of QMS implications, things they need to review, and immediately send to you any complaints. There is a lot that they are expected to do, so if you have not talked to your importers and distributors, I encourage you to do that.
Poll
How many data sources are you currently managing for MDR compliance?
1-2: 27.6%
3-4: 20.7%
5-6: 17.2%
7 or more: 34.5%
USDM EU Services
Jim Macdonell: We are deeply involved with several application vendors for quality management systems, product lifecycle management (PLM) systems, and enterprise resource planning (ERP) systems with regard to how this data management issue can be addressed in a broader sense, rather than individual databases for individual countries.
Focus areas and workstreams include:
QMS audit
Labeling
UDI
MDR document templates and formats
MDR documents
We can also evaluate your QMS readiness in light of different work streams.
Conclusions
Jim Macdonell: The EU MDR brings about many changes, including:
Changes in company QMS, more linkages between QMS elements required
Change sin post-marketing safety and clinical effectiveness reporting
Changes in relationships with economic operators
Significant changes to the medical device certification processes
Class I devices that must be compliant by DoA (except Class I s/m/r)

Devices placed on the market in sterile condition
Devices with a measuring function
Reusable surgical instruments

Article 22 (1) and (3) PPs/systems that must be compliant by DoA
Significant changes for in vitro diagnostic (IVD) classification
We have an extensive team that can engage with you, and we look forward to speaking with you. Thank you for your attention and for your consideration on how USDM can support your initiatives.